| | |
| --- | --- |
| | 2008 Vancouver BC Photo Workshop |
Click here to return to the 2008 Vancouver BC Photo Workshop index page.
Day 9 (Saturday, May 24, 2008)
Executive Hotel Vintage Park (Vancouver, BC) to Fairmont Chateau Whistler (Whistler, BC)
Today was a travel day from Vancouver to Whistler. Since I committed to this trip after Chris and Rusty had made all their plans, they already had reservations on the Whistler Mountaineer so I took them to the train station in the morning and then I had a very pleasant drive up to Whistler myself to meet them there.
Here is a photo of the train they were on that I took as they went by about half way to Whistler.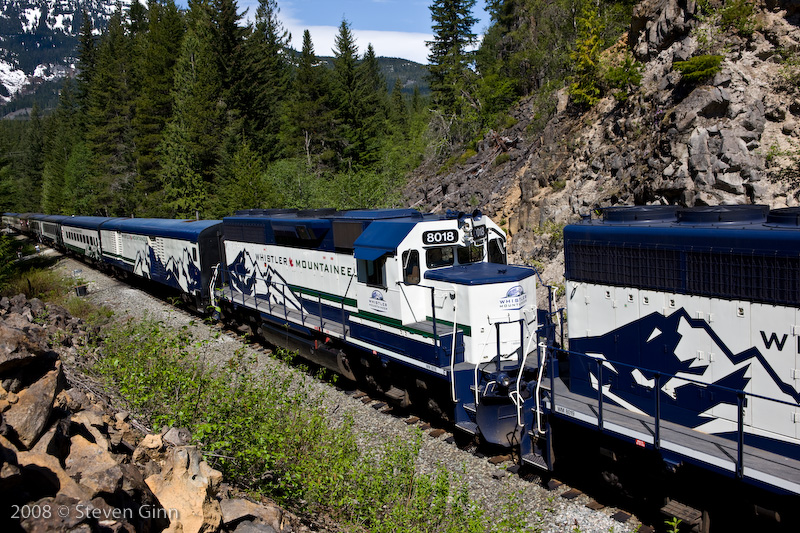 Here is a cool falls that was right next to the spot I took the above train photo from.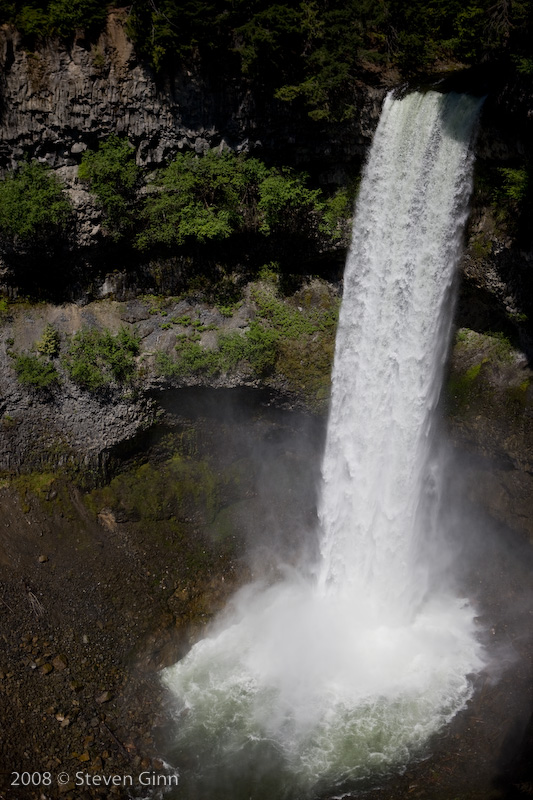 The Olympics are scheduled for Whistler in Feb 2010 and there is a lot of work going on here to prepare for it. The most obvious is that almost the entire road between Vancouver and Whistler, Route 99, is undergoing a major widening and improvement project.
After meeting up with Chris and Rusty again and checking into the hotel we worked on options for things to do and one of the options we had talked about was to hire a helicopter to get some shots from the air of the alpine region. That option seemed more expensive that was justified so we made arrangements for a late afternoon ride on a Dehaviland Beaver float plane. We had the pilot remove one of the doors and both Chris and I had a great, but windy, view out that door and Rusty used his video camera from the co-pilots seat.
This is a photo of a very happy lady on the dock that helped push the plane away from the dock.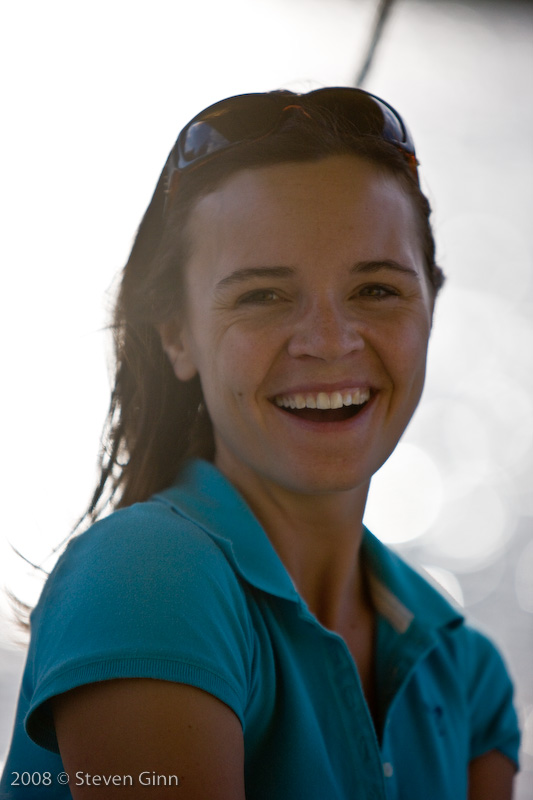 A fast shutter speed shot out the door as we took off.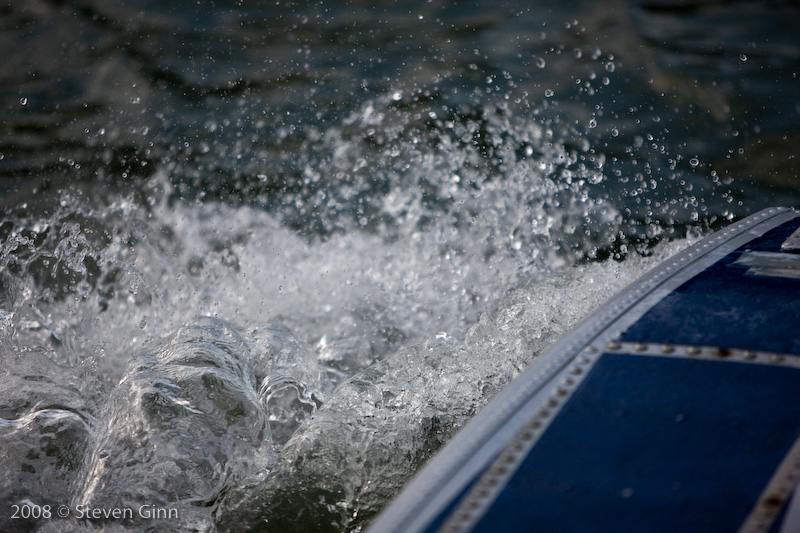 Rusty and his trusty video camera.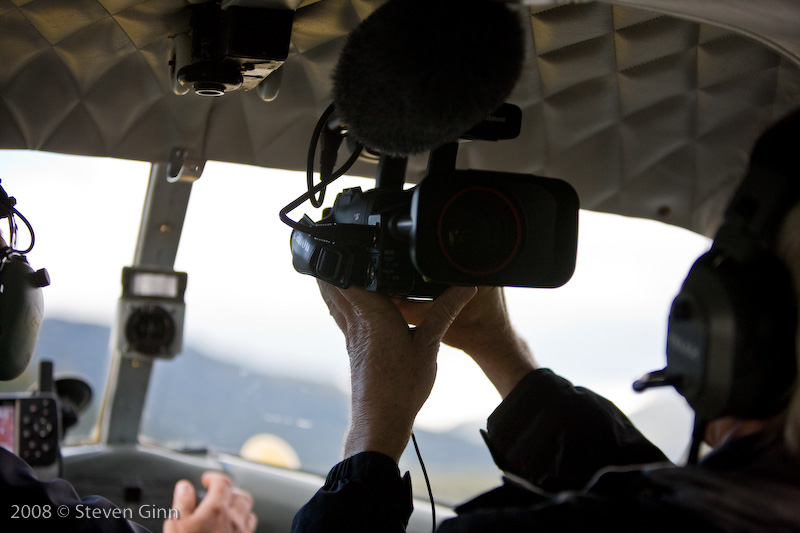 Some shots from the air.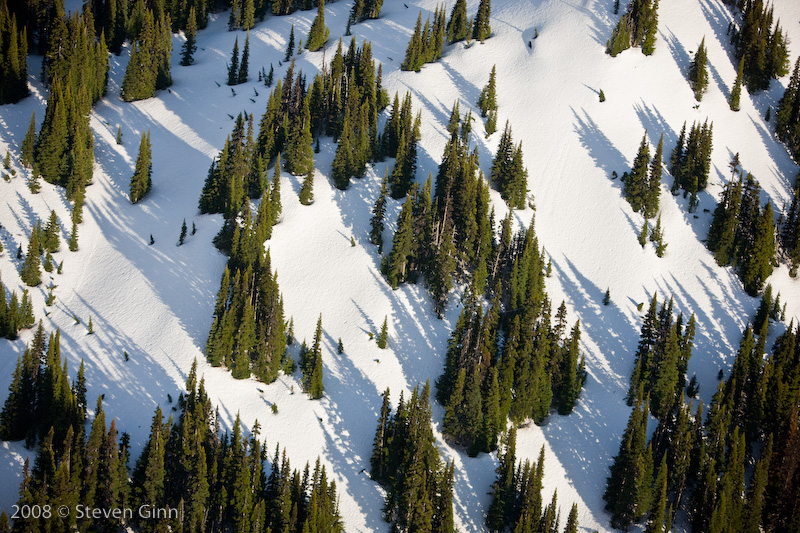 I think this was called Black Tusk.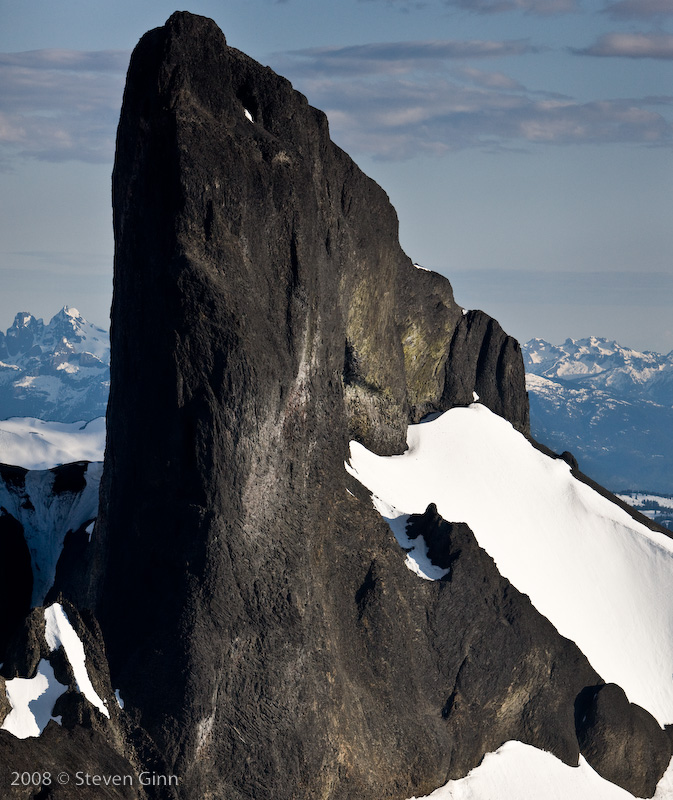 I'm not sure the name of this one, but we did fly pretty close to it.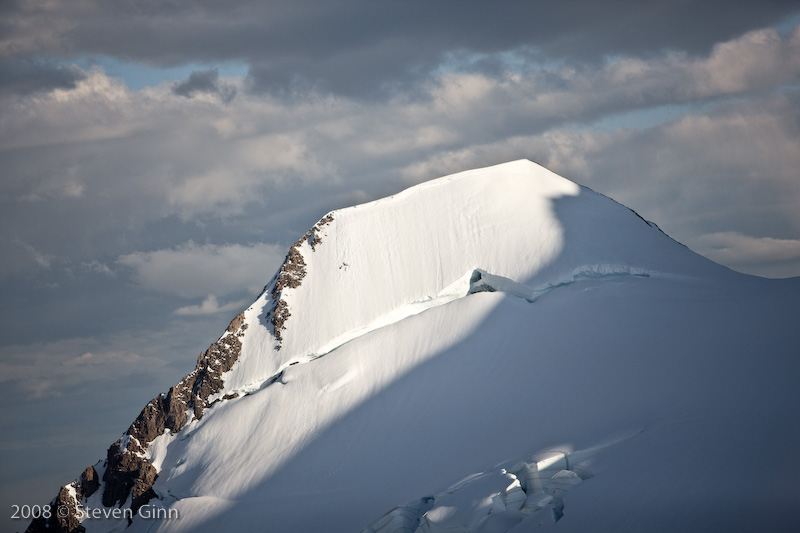 I think this was Mount Garibaldi.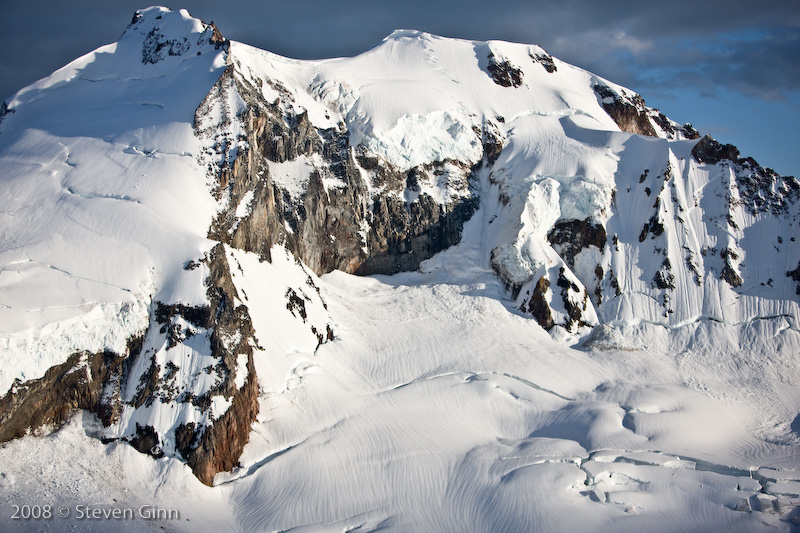 ---
Day 10 (Sunday, May 25, 2008)
Fairmont Chateau Whistler - Second Day in Whistler
Today we drove north on Route 99 over the pass to Lillooet. It was a good drive with lots of opportunities to stop and take photographs. At a stop at Duffy lake, using the binoculars, I could see a grizzly bear on the other side of the lake.
We had dinner in Lillooet which meant we came back over the pass to Whistler in the dark and rain, which made for a very late night.
Here is a shot I liked from one of the streams along the drive.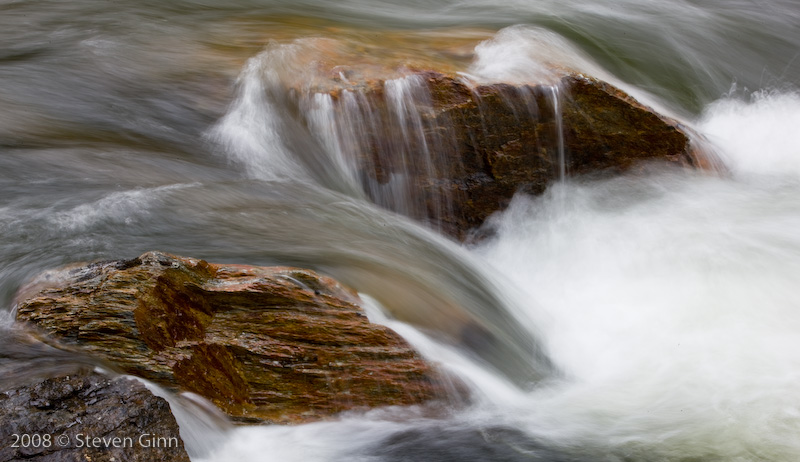 This was our sunset shot for the day just outside of Lillooet.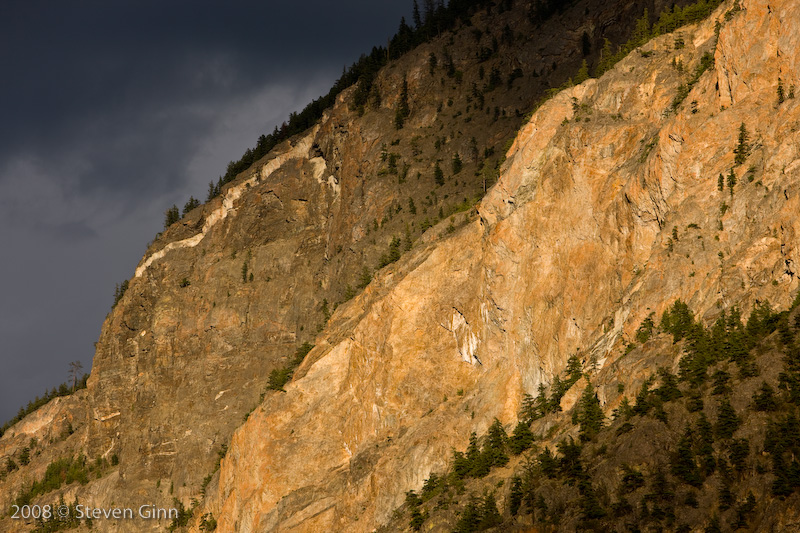 We ended up eating dinner in Lillooet which resulted in a very late and slow drive back over the pass to Whistler.
---
Day 11 (Monday, May 26, 2008)
Fairmont Chateau Whistler - Third Day in Whistler
Today we went to Lillooet again, but this time we took a narrow twisty dirt track just north of Anderson Lake. We came back via route 99 but passed on dinner in Lillooet in favor of making it across the pass before it became completely dark.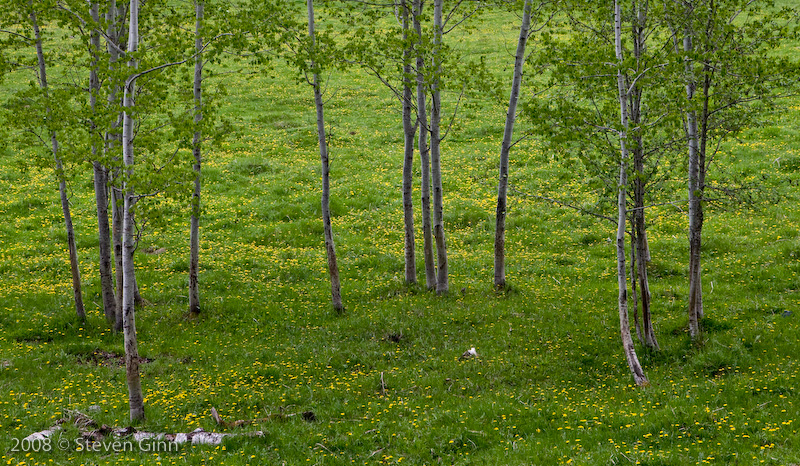 There were a lot of small hydro projects in the area, here is one of the pairs of large pipes that went up the mountain from the turbines to some unknown water source.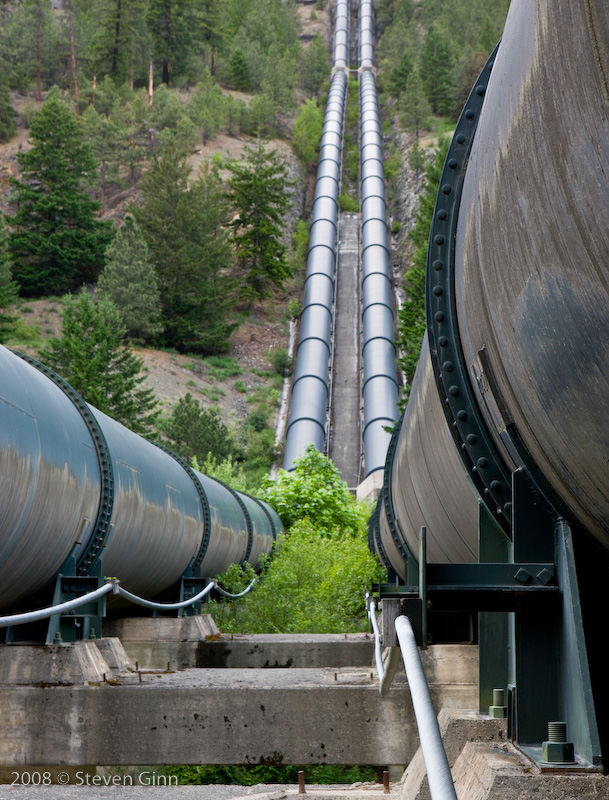 Click here to return to the 2008 Vancouver BC Photo Workshop index page.