| | |
| --- | --- |
| | 2007 Iceland Photography Trip |
Click here to return to the 2007 Iceland Trip index page.
Day 9 (Friday, June 29, 2007) - Updated 6/30/07
Narfastaðir to Gistihúsið Egilsstöðum (Explored the Melrakkaslétta Peninsula, 456 km)
As promised I have updated the journal for this day to include more photos and text.
It was a beautiful sunny day and much warmer than it has been.
Back on June 27th we had visited Dettifoss falls from the west side in the rain, wind, cold and low clouds. Today on our way to the next night at Gistihúsið Egilsstöðum we had the opportunity to visit the same falls from the east side and in "much" better weather.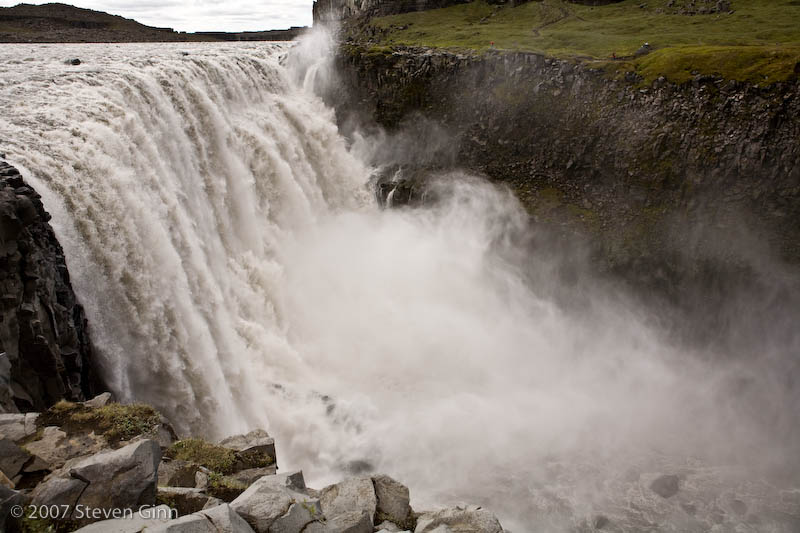 I have talked about the vast amounts of Lupine before, here is another photo.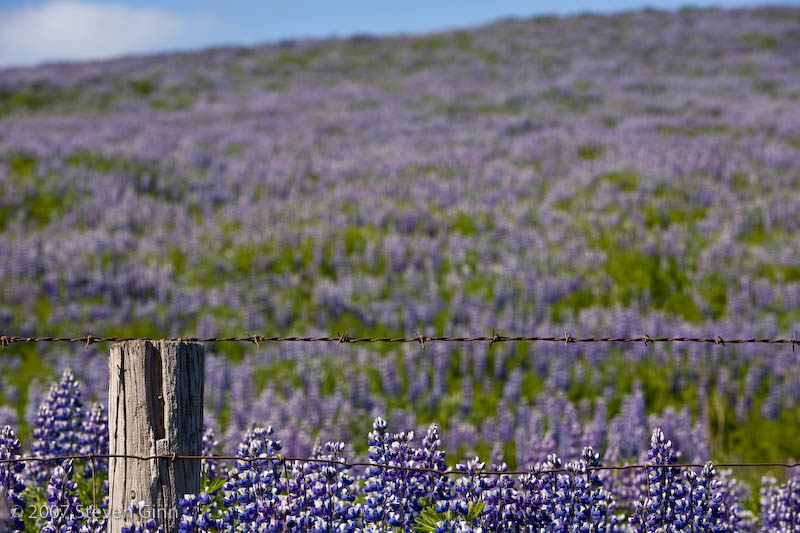 The following is a photo of a couple of abandoned farm houses that we saw out in the middle of no where at the northern most point of Iceland. The mound in the foreground of the second farm house is an old collapsed turf house. There were several other old turf houses on the property. The property was surrounded by a rock fence that was so old it had turf growing on top of it.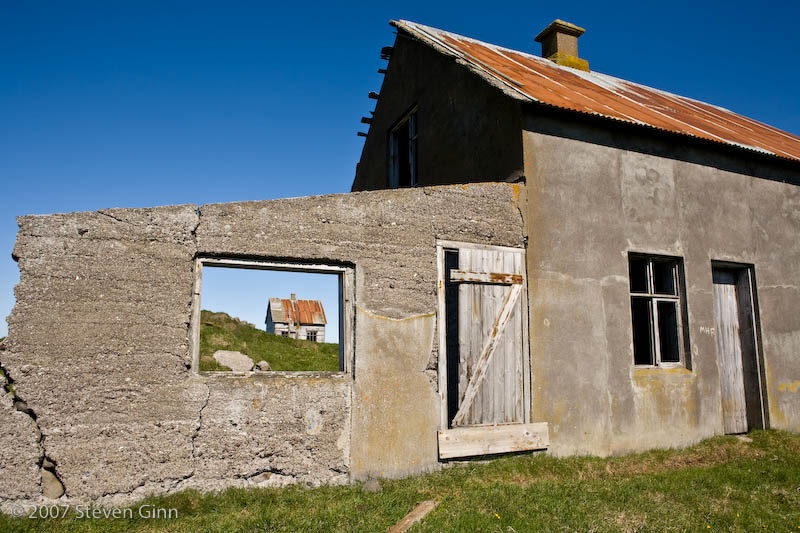 This is a photo through the open window of the farm house in the foreground above. Notice the spiral staircase.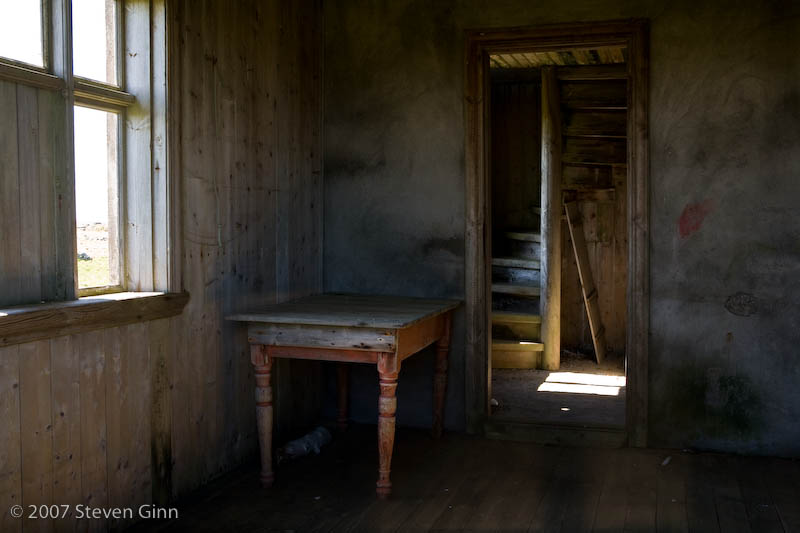 Below is a photo of my GPS to show the northern most part of our journey. After this we started south again. The abandoned farm above was in sight of this point. Also note the outstanding GPS signal and note that for some strange reason somewhere above 66 degrees north the GPS thought it was night so it had turned the screen to the night colors.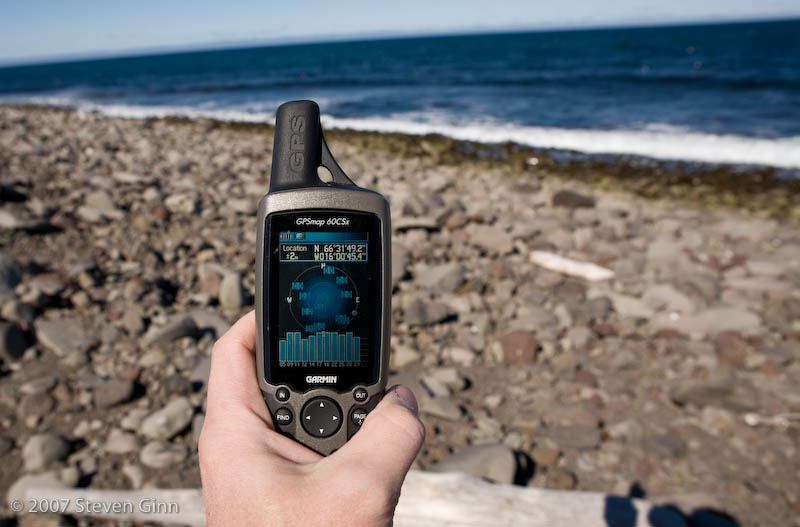 Since I only took one church picture today, here it is.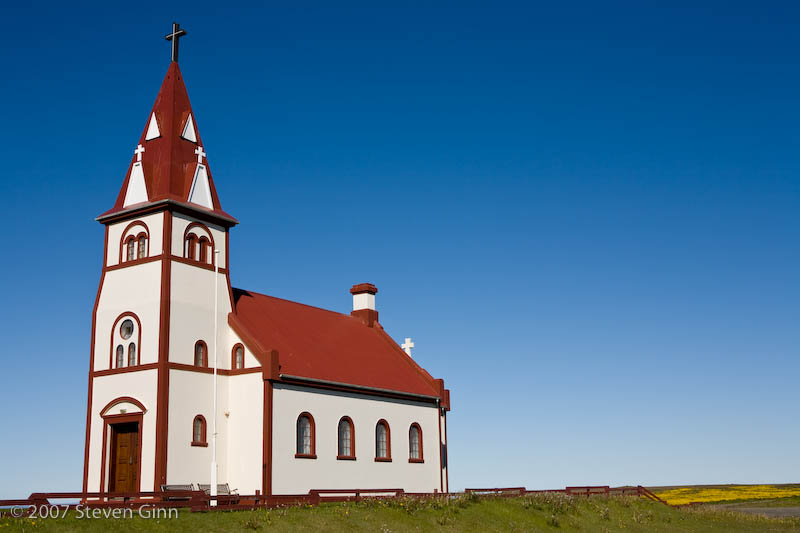 Some of the roads in Iceland don't hesitate to go up, I've seen signs claiming 10% up to 14% inclines. This was a pass we went over on our way to Gistihúsið Egilsstöðum.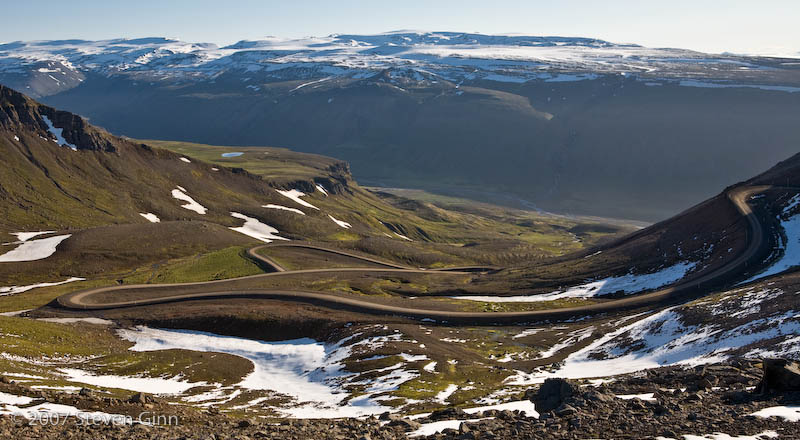 On our way down the other side from this pass we noticed that there was fog down in the valley, by the time we actually reached it I could barely see on the steep and switchback'ed mountain road. I was glad to get down onto the valley floor where the fog had lifted.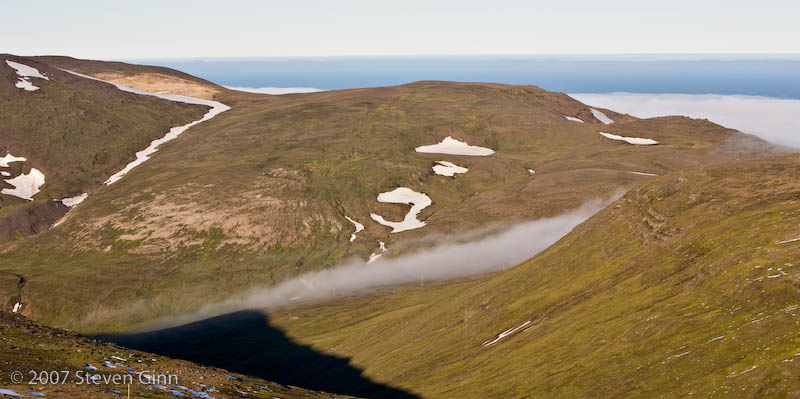 Here is where we are staying for tonight and the next night. Notice the cow barn on the right. According to the menu at dinner at this hotel the beef tenderloin I had came from this farm.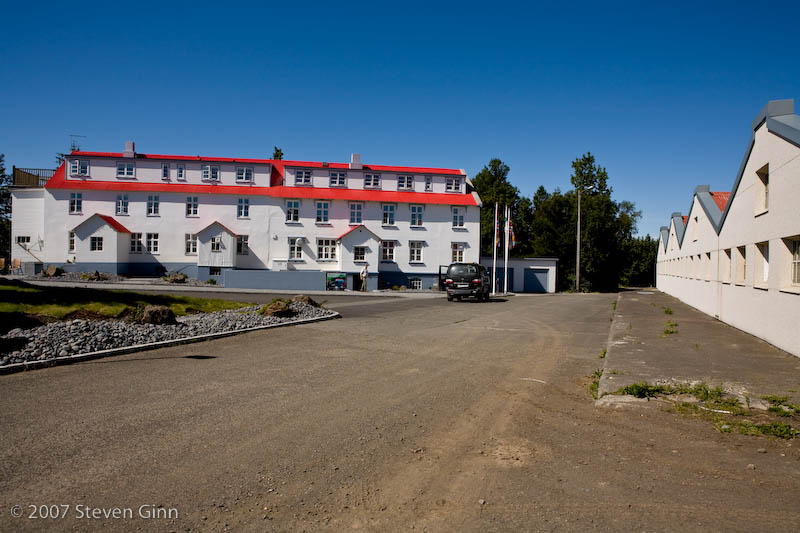 Click here to return to the 2007 Iceland Trip index page.