| | |
| --- | --- |
| | 2007 Iceland Photography Trip |
Click here to return to the 2007 Iceland Trip index page.
Day 8 (Thursday, June 28, 2007)
Second Night at Narfastaðir (Explored Mývatn and Bárđardalur areas, 230 km)
Today was cloudy, cool and slightly misty at times. We went over to the Mývatn lake area and spent time looking at some very volcanically active landscapes. Below is photo of an area that you could walk around in and get up close and personal with steam vents and boiling mud pits.

As you can imagine these steam vents meant that everything smelled a bit like rotten egg.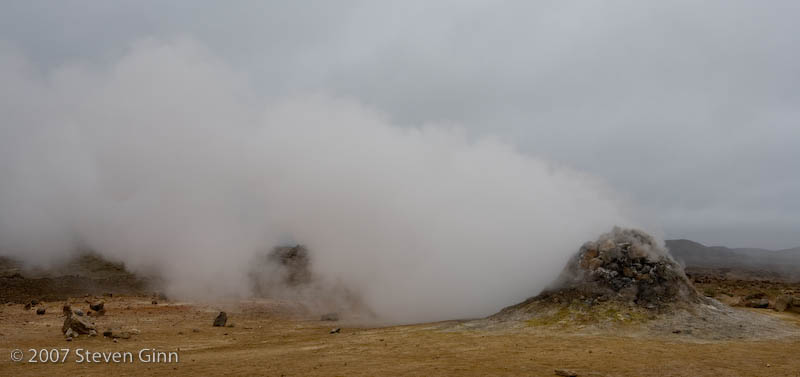 I suspect if someone tried to take a mud bath in this they would be cooked very quickly.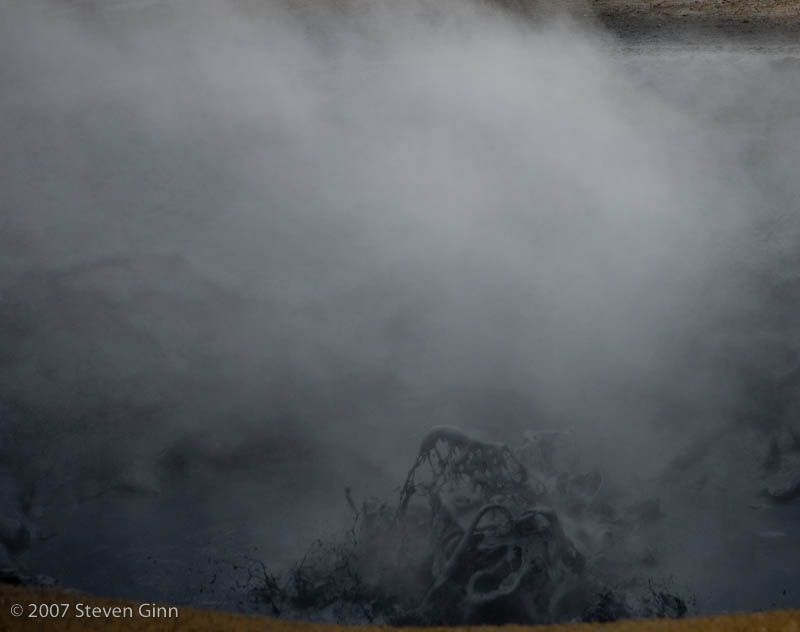 Iceland is working toward independence from fossil fuels. As a result they have done a lot with geothermal energy. The plant shown below is located in the crater of mount Krafla who's last major eruption started in 1724 and lasted 5 years. The area continues with minor eruptions with the last notable one in 1984. It was cloudy and rainy so we were not able to see much of the actual mountain and all the various craters around it.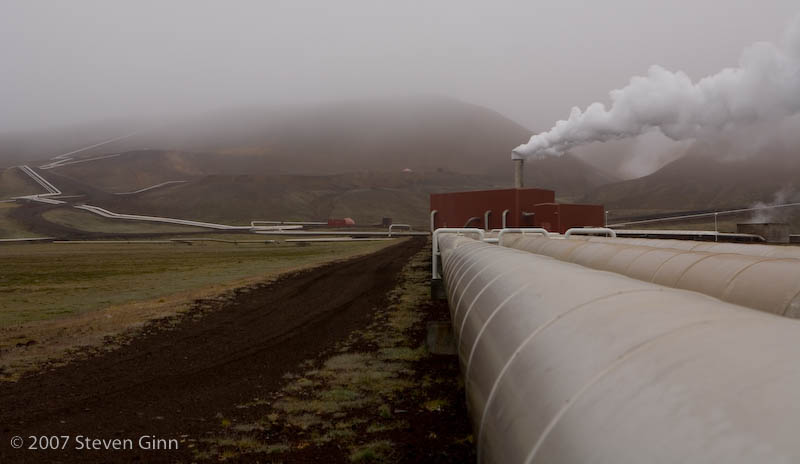 The water run-off from this area is so high in mineral content that it has turned the bed of the stream below white and since the water is very clear it literally makes this stream glow even though it was cloudy and not that bright outside. Notice the steam rising off the water.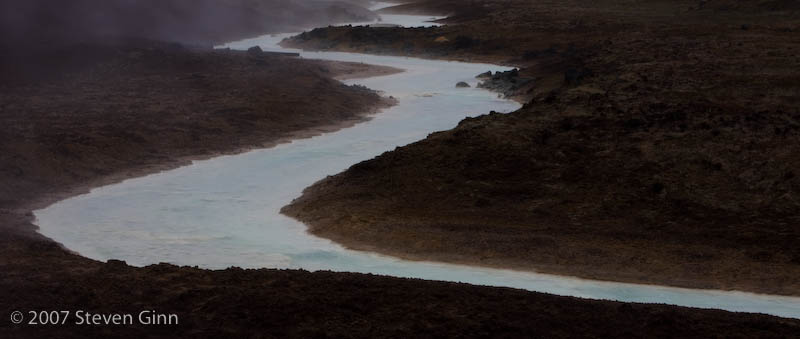 In the afternoon we visited the Bárđardalur area and found a forest of trees.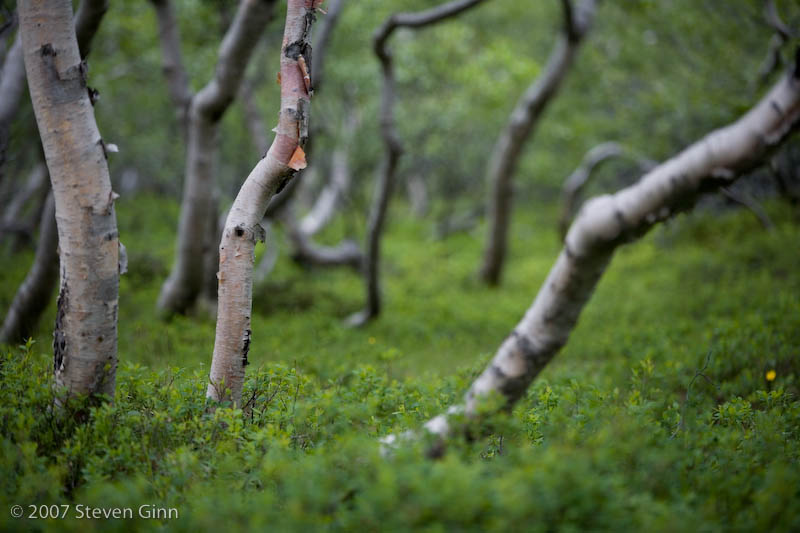 Just a short way further inland and just a little higher in elevation from the forest scene above, the landscape changed dramatically. The photo below is the parking lot for the trail to Áldeyarfoss falls which was our next stop after the forest.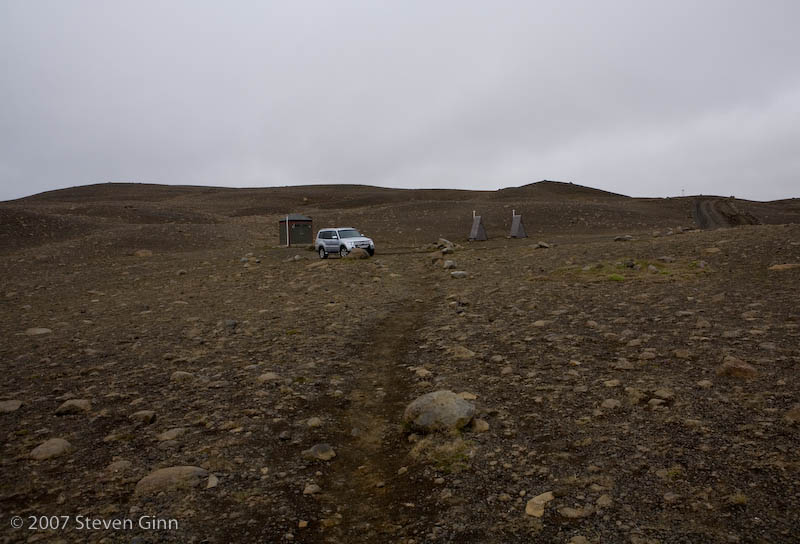 Below is Áldeyarfoss falls. Note that Rusty and I think that the "foss" in Áldeyarfoss actually means "falls" so my saying Áldeyarfoss falls is redundant, but it's hard to not add the "falls" to the end.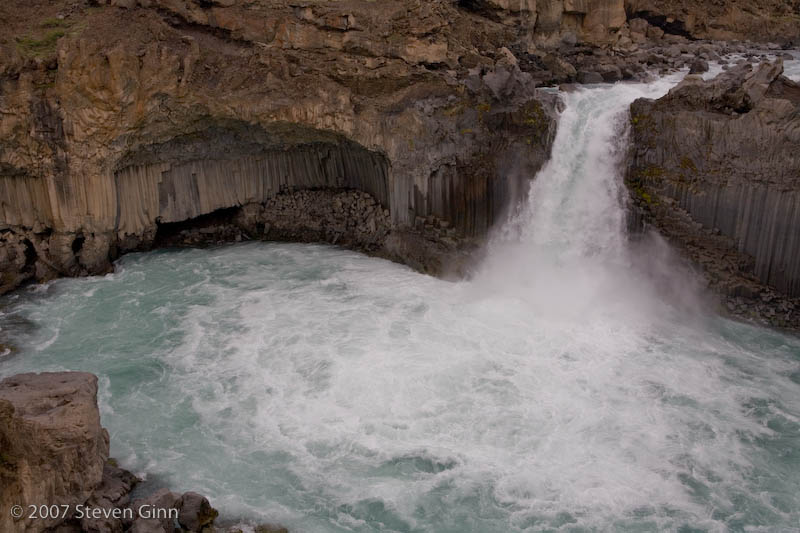 This pretty little set of water falls was just to the right of the main stream at Áldeyarfoss.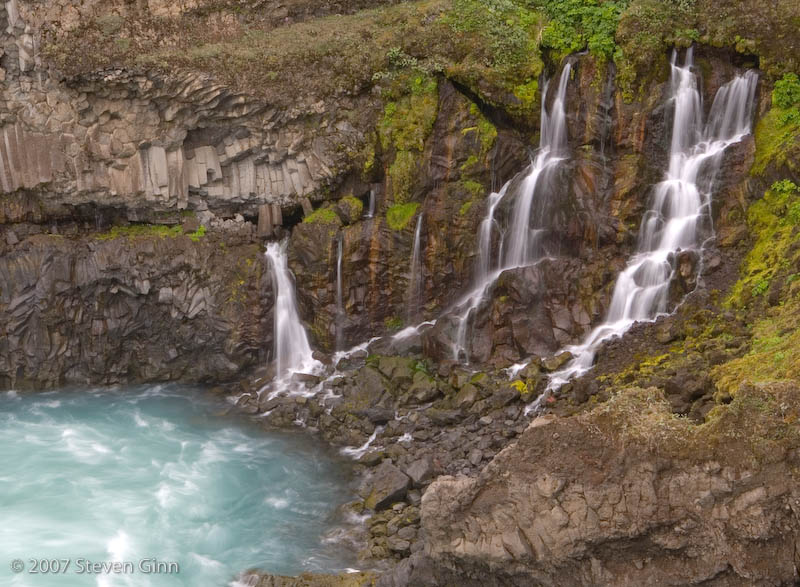 Below is a typical example of a farm in Iceland. They are often tucked up against an imposing hillside and almost always appear to be out in the middle of nowhere. I took this photo on the way back down from Áldeyarfoss but before we reached the forest again.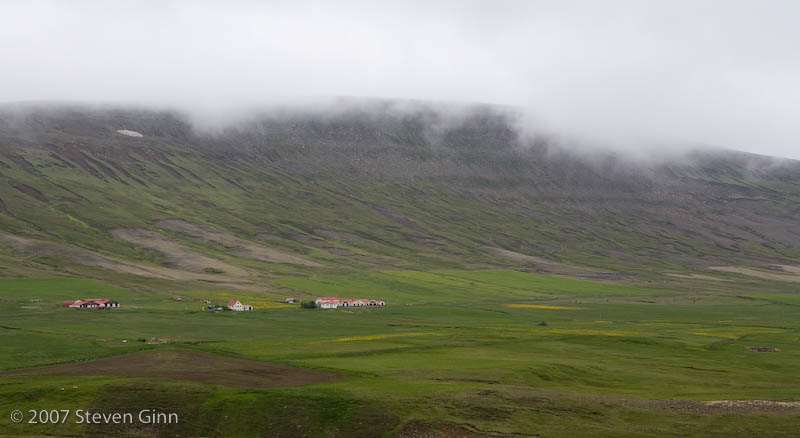 No church photos today so I thought I would throw in an unusual example of white Lupine (at least we think it's Lupine). We have seen vast fields of the blue Lupine all over Iceland.

We change hotels again tomorrow heading farther east towards Egilsstadir which is where we start heading south down the east side of the island. On our way there our plan is to tour the Melrakkaslétta peninsula. At the north end of this peninsula, we will be within site of the Arctic circle. However, it passes close to the island without hitting the main island so we will not be able to cross it.
Click here to return to the 2007 Iceland Trip index page.