| | |
| --- | --- |
| | 2007 Iceland Photography Trip |
Click here to return to the 2007 Iceland Trip index page.
Day 7 (Wednesday, June 27, 2007)
Leifsstaðir to Narfastaðir (Jökulsárgljufur National Park and Tjörnes Peninsula, 297 km)
Today was cloudy, rainy, windy and cold. Here is a morning photo of the hotel we stayed at last night.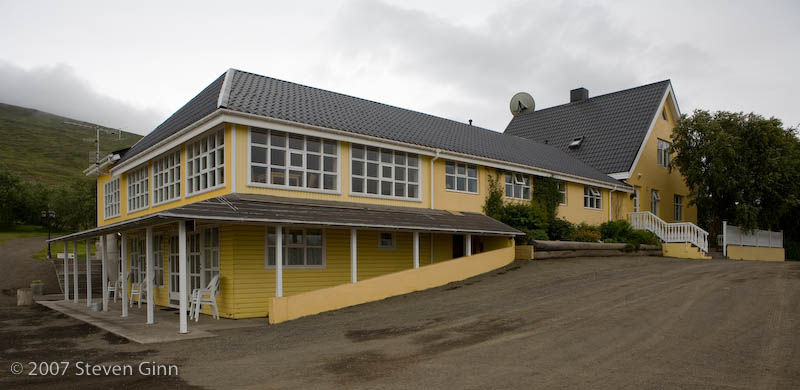 Below is a photo of Gođafoss (God Falls). The story with this is that 1000 years ago Iceland converted to Christianity. The person who peacefully managed this transition threw his idols of other gods into this falls, and it has been called Gođafoss ever since then.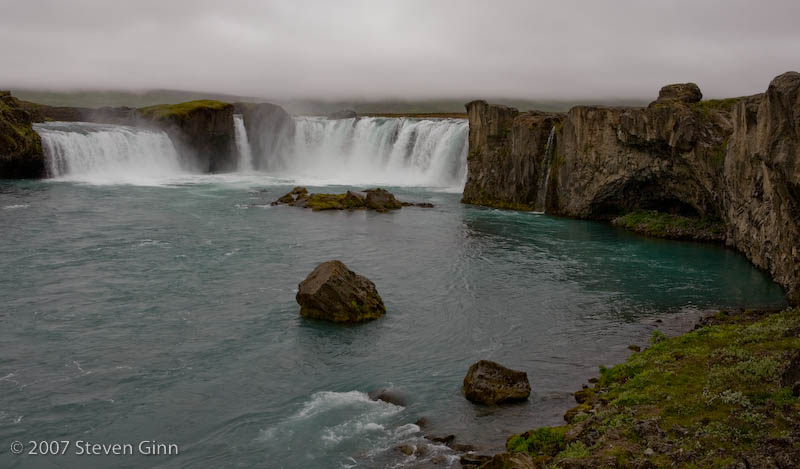 A misty, slightly rainy, photo of lake Mývatn. The area around Mývatn turns out to be on of the most volcanically active areas in Iceland. We were on our way somewhere else, but we will go by here again tomorrow and take some photos of some large plumes of steam coming out of the ground.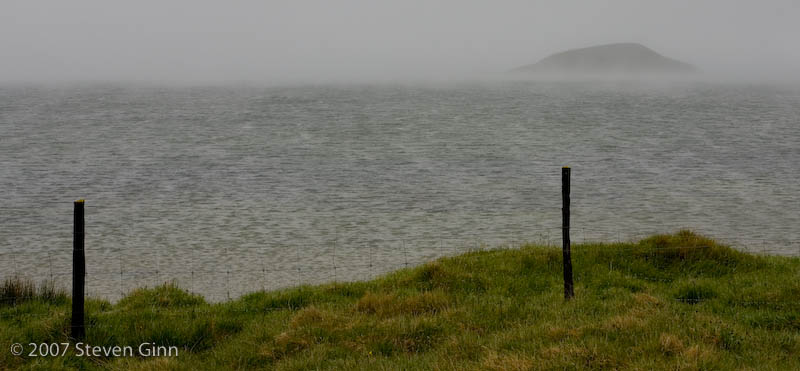 Below is Dettifoss falls. We got soaked taking these shots, it was raining and the spray from the falls was being blown by a stiff wind onto us and the temperature was 4°C. Getting to this view of these falls was an hour drive on a dirt track going between 20 and 40 kph the entire way and having to inch by anyone who was coming the other direction.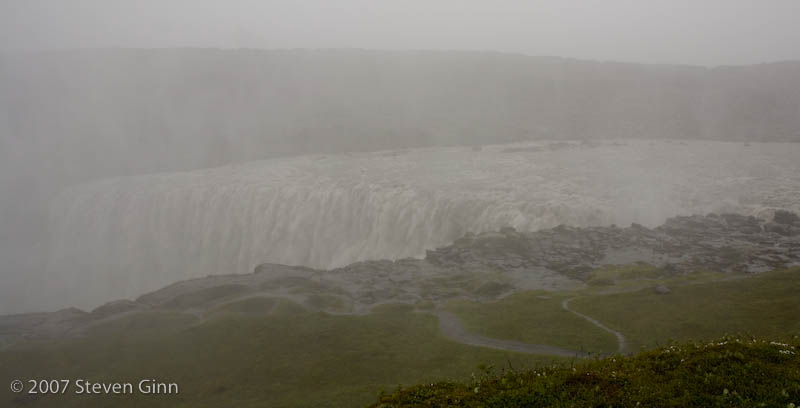 We found this old turf house out on the end of Tjörnes peninsula. It was on only a slight rise and there was absolutely nothing else around. Just a couple foundation walls were left. Based upon what we learned the other day this could be very old, but there was no information to tell us anything about it. I can't imagine why someone would build so close the the water.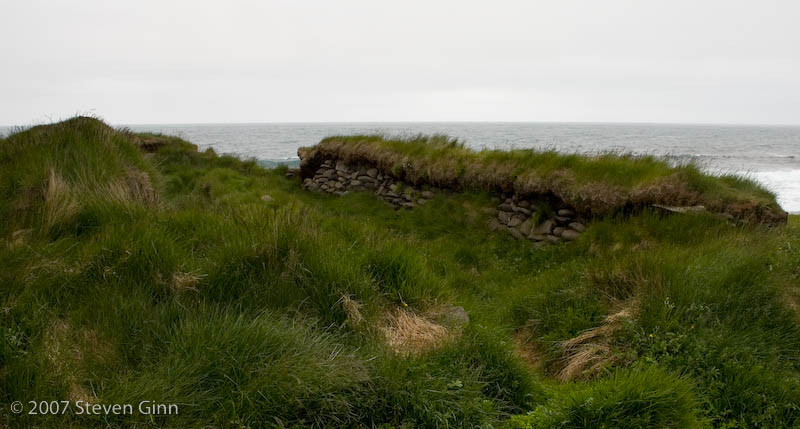 Today's church is from a small fishing village Húsavik. We had dinner in a nice seafood restaurant just a block from this church. Eating in Iceland is very expensive. Breakfast is included in our rooms, but so far for simple lunches it runs about $80 and for simple dinners it costs about $150. For one nicer dinner we had it ran over $400.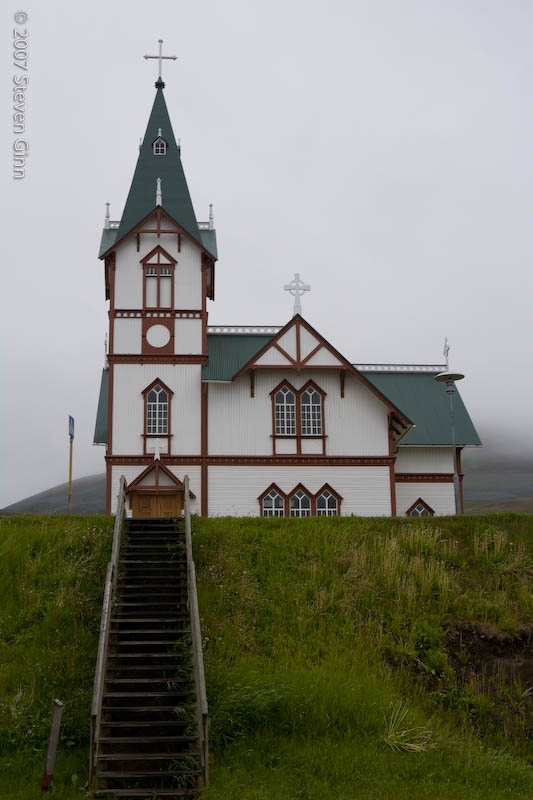 This is were we are staying tonight. We are spending two nights here so there will not be a new hotel photo tomorrow.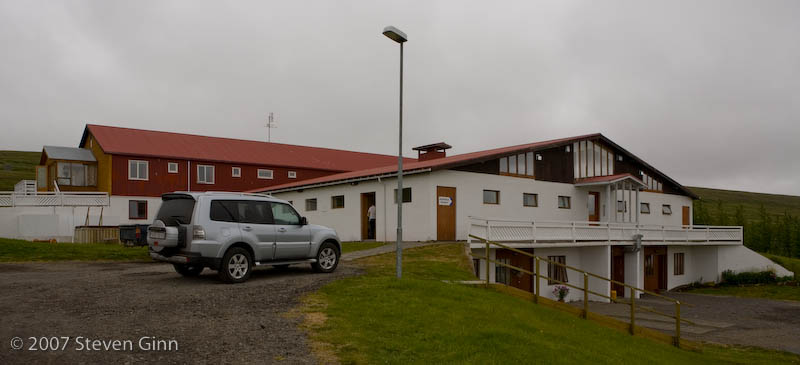 Above I talked about how expensive eating was here in Iceland. Fuel is also expensive. We use about half a tank of diesel a day and we top up roughly once a day and it costs a little over $100.
Click here to return to the 2007 Iceland Trip index page.