| | |
| --- | --- |
| | 2007 Iceland Photography Trip |
Click here to return to the 2007 Iceland Trip index page.
Day 6 (Tuesday, June 26, 2007)
Staðarskáli to Leifsstaðir (Explored Trollaskagi peninsula, 428 km)
We had a beautiful day today as you can see from the picture I took this morning of the hotel we stayed at last night. I again forgot to take a picture of the hotel we are staying at tonight, so I'll include that in tomorrows update.

We went to a turf/sod house museum today. Apparently this style of construction was universal in the rural areas until about 1900 and this building dates from the 18th century. This type of construction in Iceland is the result of the lack of trees, they eventually switched to reinforced cement construction. The church in the background is a more modern addition to this farm.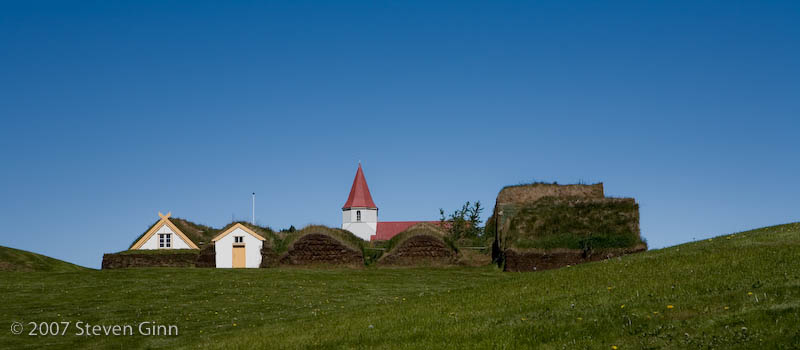 Surprisingly, to me at least, most of this complex, minus the church, was connected by a central hallway.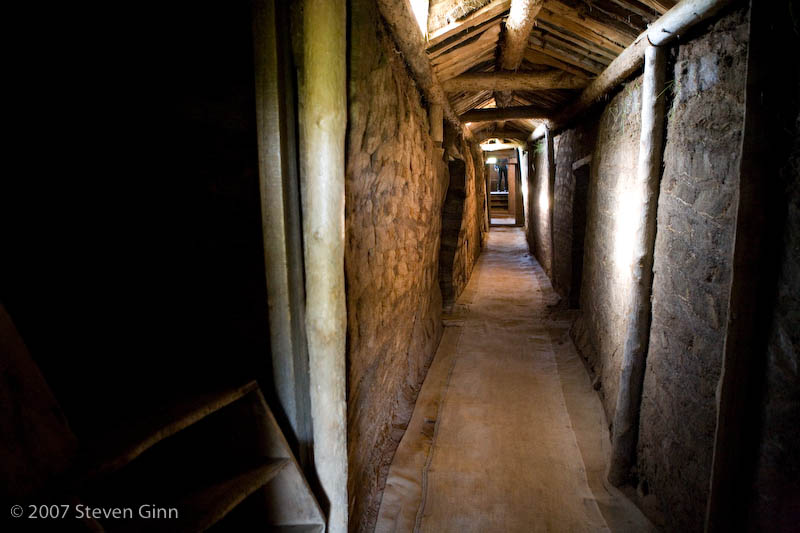 The following is a series of photos off this hallway. They were all taken at ISO 3200 so don't expect great quality but at least you can see the rooms, the place was very dark.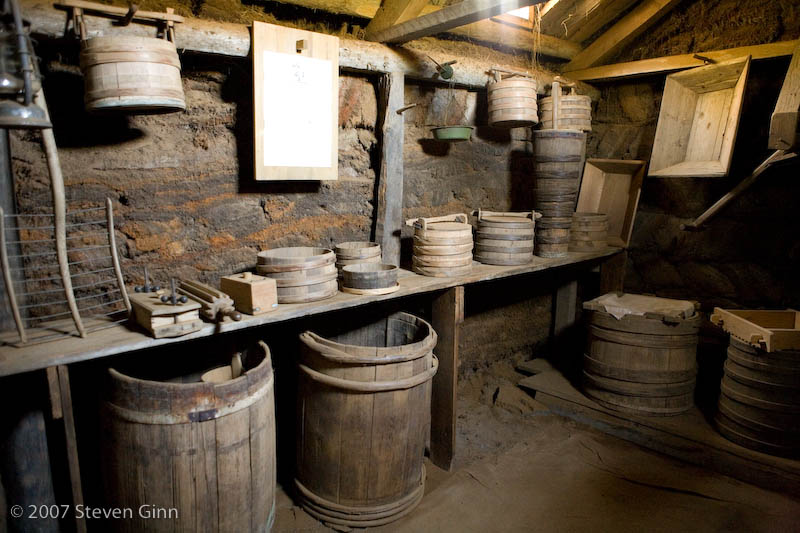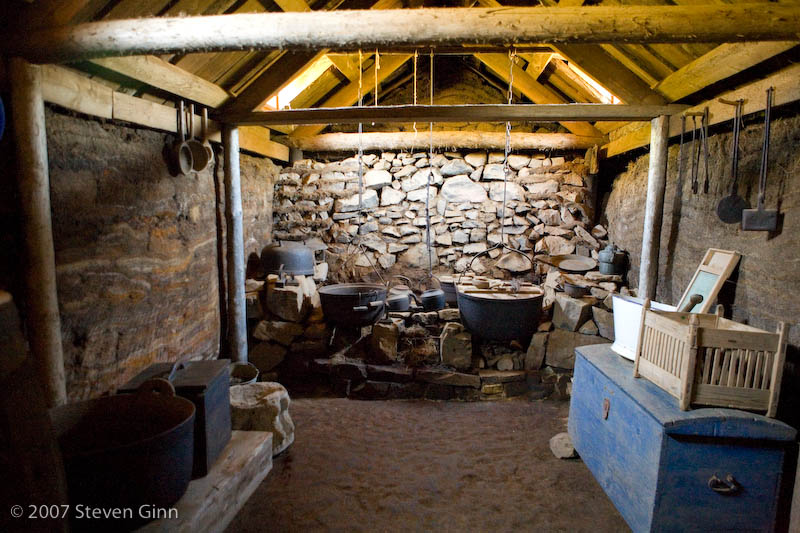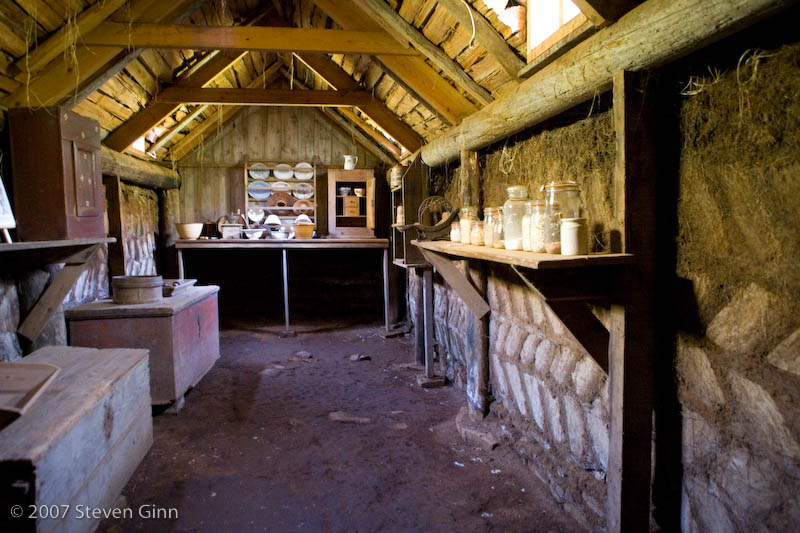 Due to the dust the actual bedroom was raised at the end of the hall and had a wood floor and walls, although the there was still sod outside the wood walls.
We spent some time at Hólar which was a historic administrative center for the North. Today it is a small university. On our way there we saw this cool cloud cap over the mountain behind Hólar.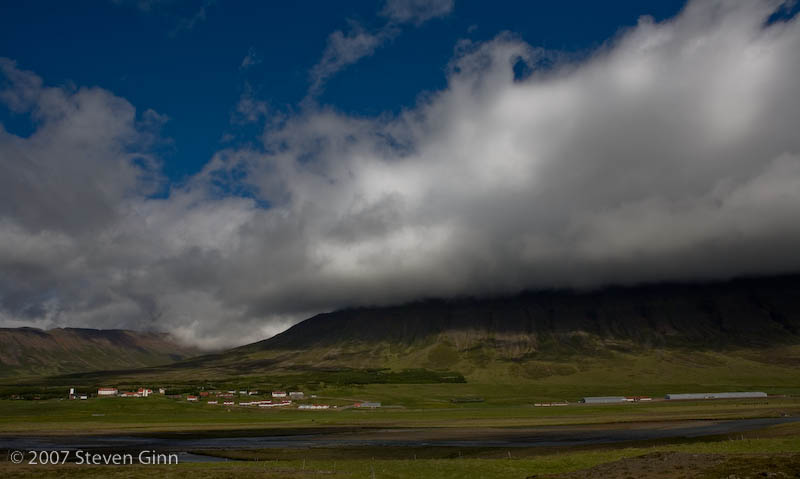 Here are some of the original buildings at Hólar.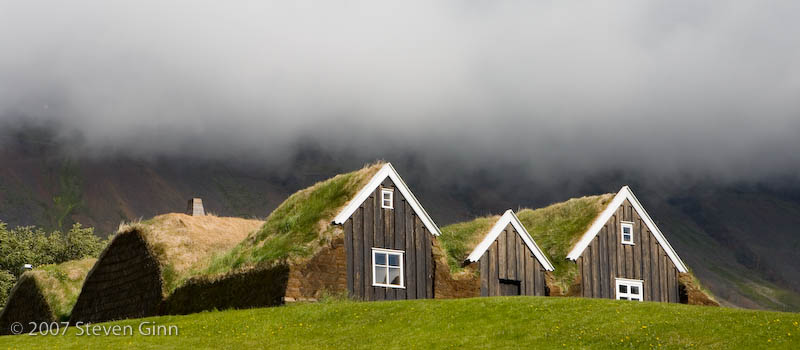 A whole new meaning to living green!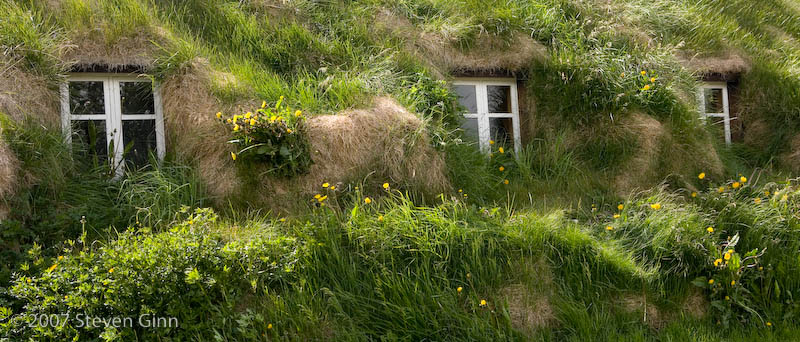 Here is a photo of an excited Rusty who has just discovered that he can take a picture of himself and the mountains in the background in the reflection of one of the windows in the turf house.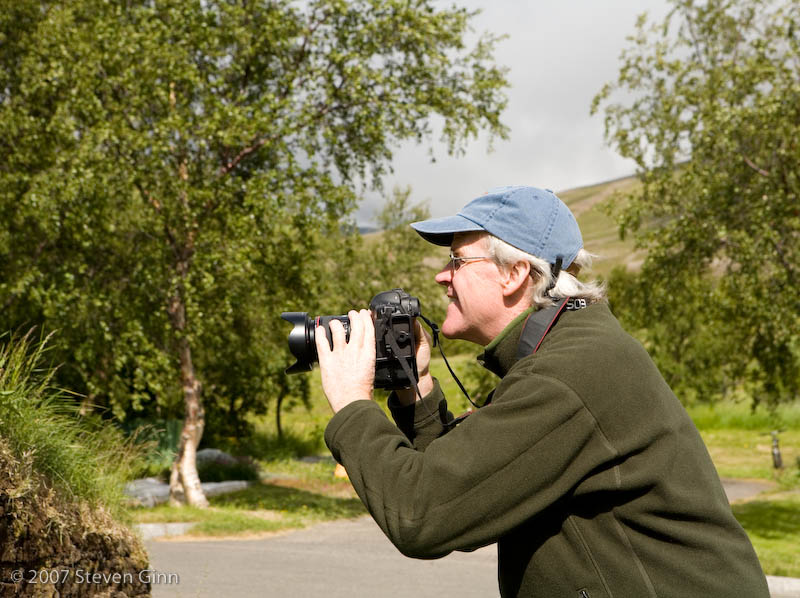 Today's church photo is also from Hólar.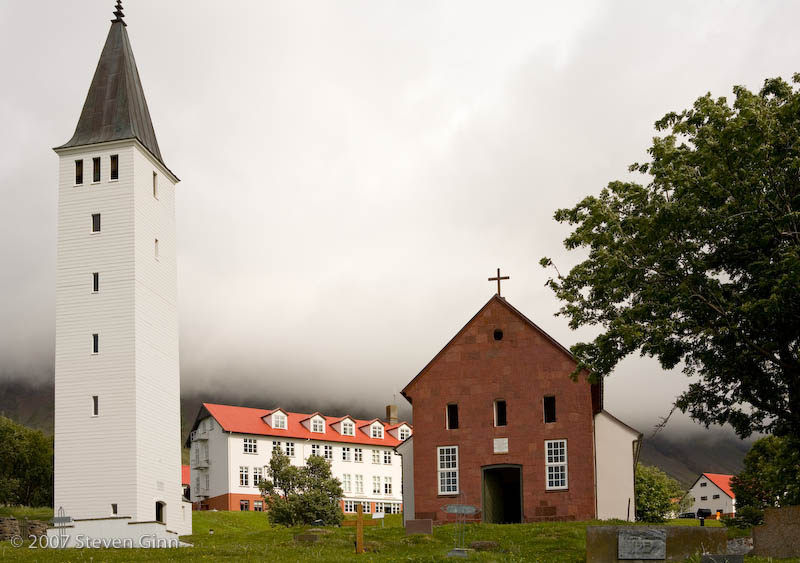 In today's trip we saw a lot of the type of landscape shown below.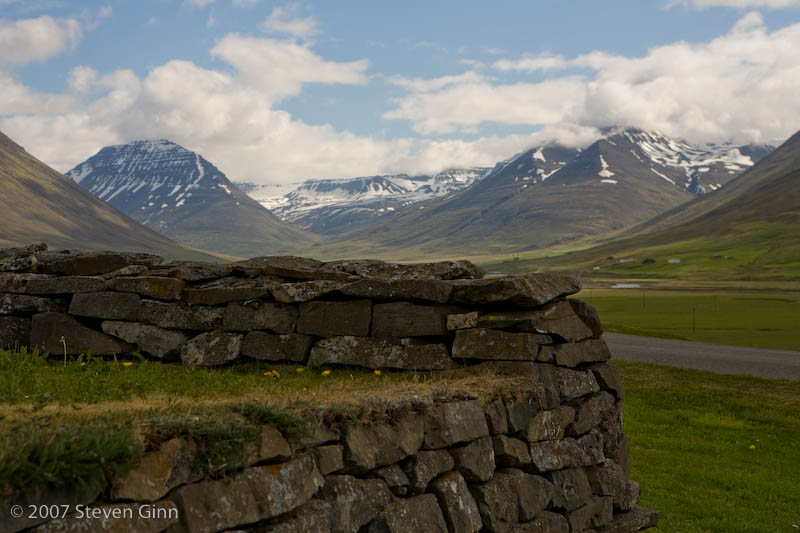 I read in the guide book that one of the reasons that there are very few trees (so far we have not seen any except a very few planted next to houses) is all the sheep which eat all the plants down to the roots. Notice the sheep at the very bottom of the photo below of this lush river bed with nothing but grass around it.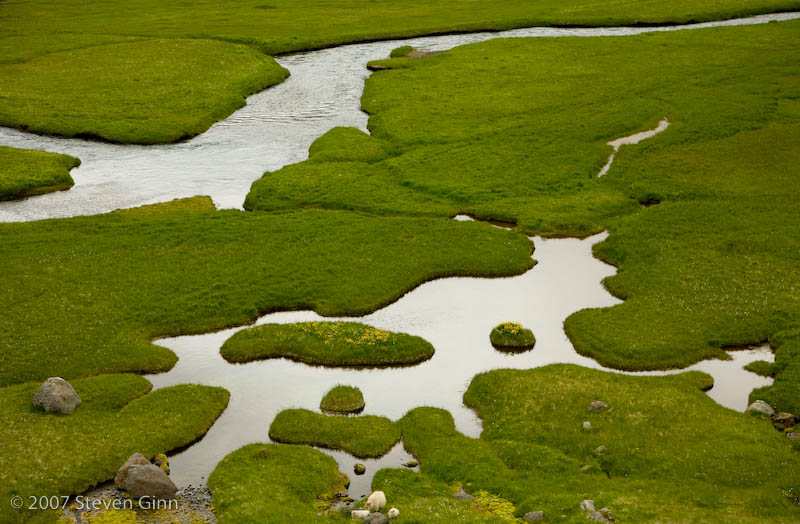 Our hotel tonight does not have any internet access. So I'll have to send it next time we find connectivity.
Click here to return to the 2007 Iceland Trip index page.