| | |
| --- | --- |
| | 2007 Iceland Photography Trip |
Click here to return to the 2007 Iceland Trip index page.
Day 5 (Monday, June 25, 2007)
Gistihúsið Langaholt to Staðarskáli (Explored Vatsnes peninsula, 370 km)
As the day progressed we alternately had bright sunshine and gray overcast. The only consistent theme for the day was that the wind steadily increased to a point where it was uncomfortable to be out in.
The largest town we visited today and the last place we visited on Snæfellsnes peninsula was Stykkishólmur which had a great view of the town itself, pictured below, from a sunny, wind sheltered, bench at the top of a knoll next to the harbor.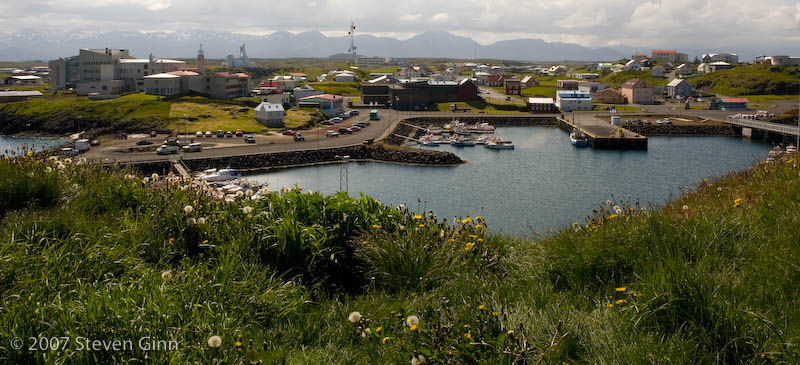 What would the day be without a church or two...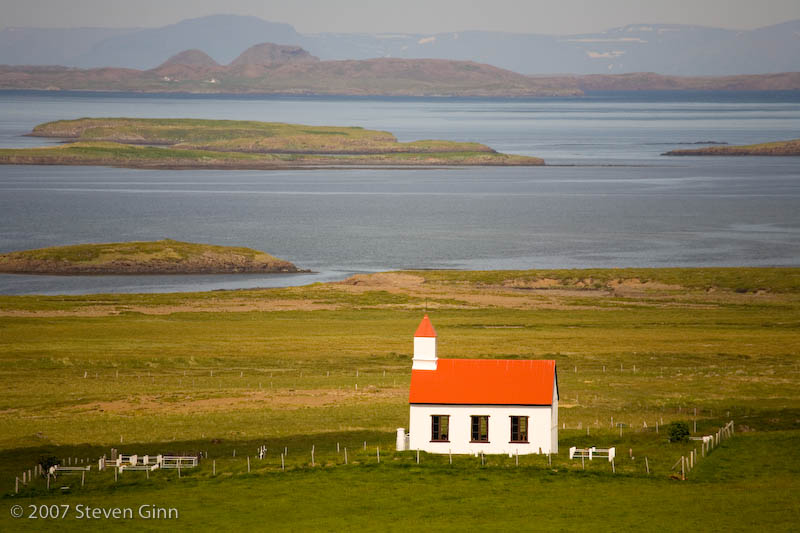 Anybody need a wool coat? I suspect that despite the wind this guy was staying warm.
We found this old rock and sod house in the very minimal shelter of an exposed little bay on the western side of Vatsnes peninsula. There was a more modern farm not far away (although it could only be called modern in comparison to the house below) other than that this was very much out in the middle of nowhere.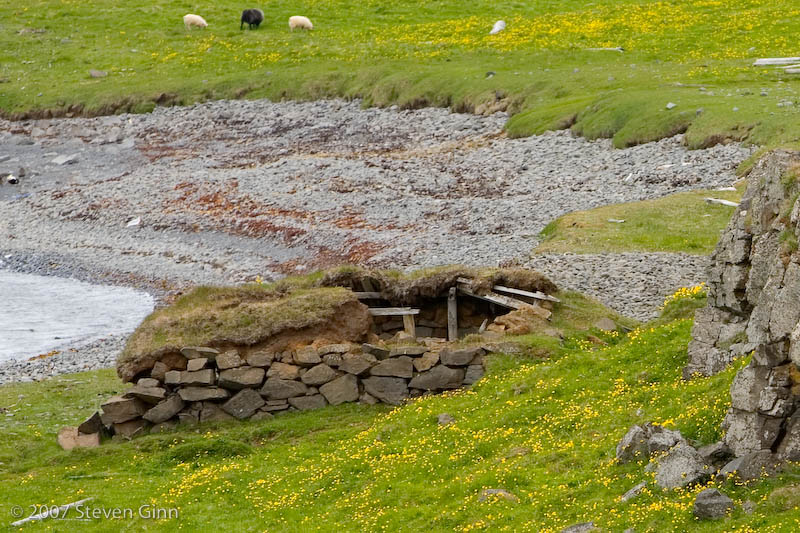 In the photo below we had just come from the other side of the hills below were as you can see it was completely overcast. The clouds were trying hard to come over into this valley. We could see them streaming over but they dissipated as soon as they came over the top.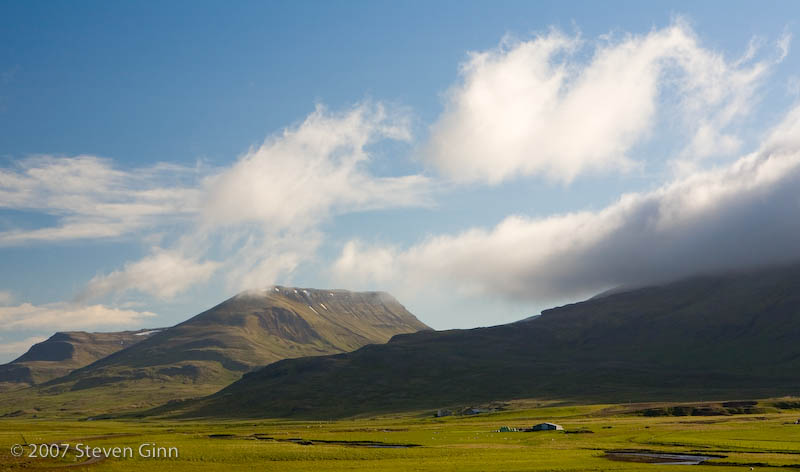 A red boat.

We spent about an hour behind this traffic jam. They were apparently on their last day of a five day trip.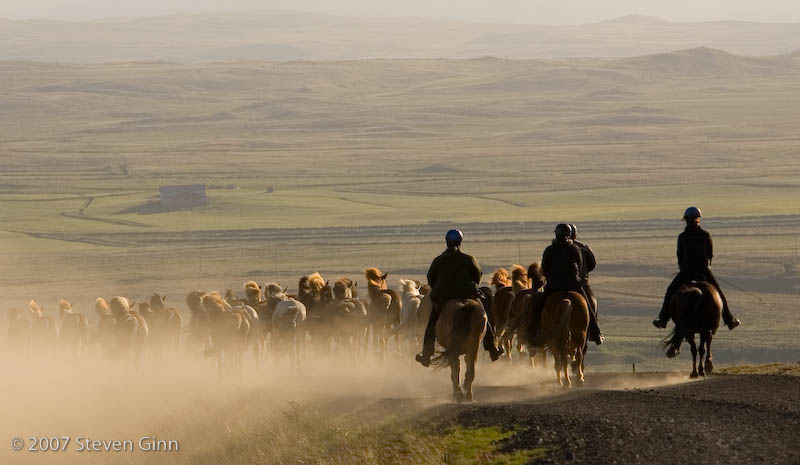 Another church.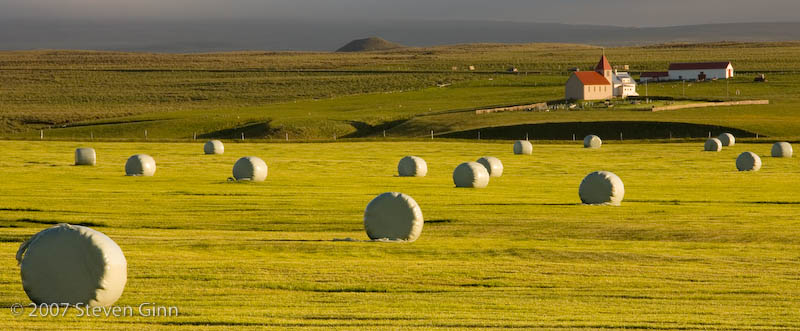 Since we arrived at the Guest House/Country Hotel in Staðarskáli early today we ate an early dinner around 4pm at a roadside cafe near there and then drove around Vatsnes peninsula for another five or six hours. Most of the photos above are from this part of the day. I just remembered that I forgot to take a picture of today's hotel. I'll take one and post it in tomorrows journal entry.
Click here to return to the 2007 Iceland Trip index page.