| | |
| --- | --- |
| | 2007 Iceland Photography Trip |
Click here to return to the 2007 Iceland Trip index page.
Day 2 (Friday, June 22, 2007)
Reykjavik, Iceland (Airport to Hotel via scenic route, 107 km)
Once we arrived in Iceland we still had to wait in another line, it turned out that Icelandair does a complete terminal security check, including x-rays, to everyone on the plane. Despite being somewhat tired when we arrived we had no problem getting our car and enjoying a scenic route version of the way to the hotel.
Here we are taking about an hour to organize ourselves into the car. The SUV we ended up with is an almost new diesel Mitsubishi Pajero (European sibling to the Montero). it should work perfect for our needs.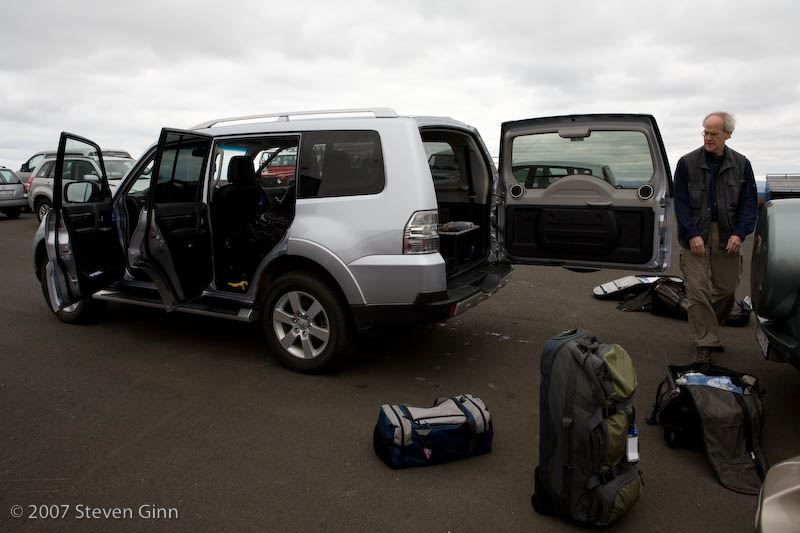 The first thing we did after leaving the airport was to take kind of a scenic back roads drive on our way to the hotel. Our first stop was at a marina.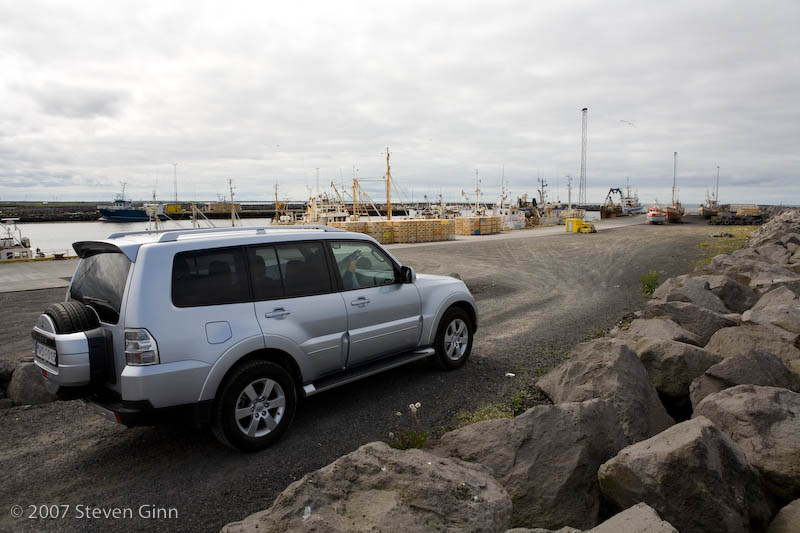 Below is one of the older boats that I suspect is not used anymore.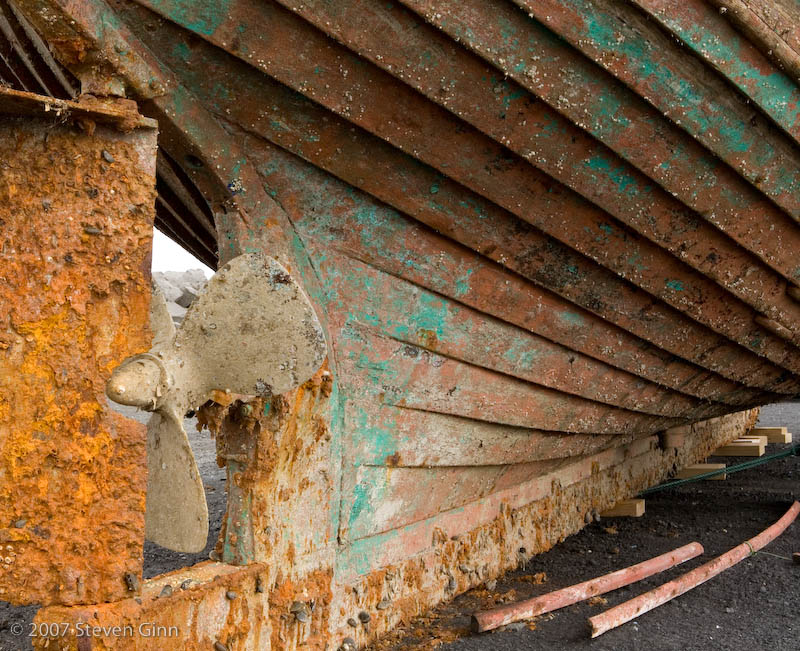 Here is one of the nice scenes on side road right next to the airport we found on our scenic drive.
Today's hotel is a little utilitarian looking and turned out to be right next to the domestic airport, not the international one we came in on. Of course there is not much traffic to this airport.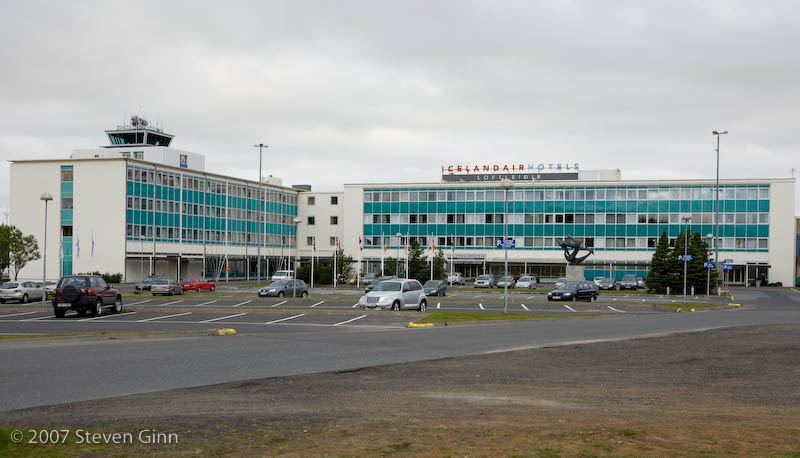 The following restaurant is where we ate dinner.

After dinner, which ended just after 10pm, we drove around the waterfront and found this ship yard that looked cool with some large fishing boats in dry dock.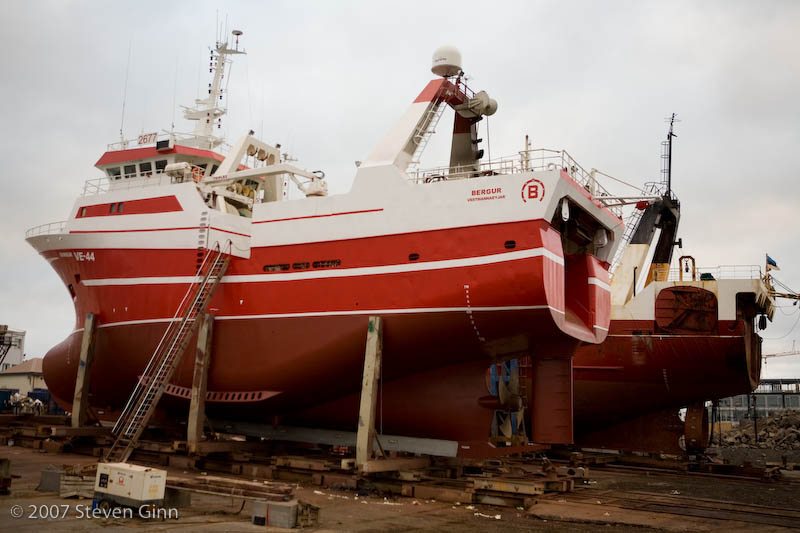 As you may know Iceland is into whale fishing, in fact while we were looking for a place for dinner we found one that advertised on their street sign that they had fresh Meike whale. Below is a photo of some old, I assume retired, whalers we saw.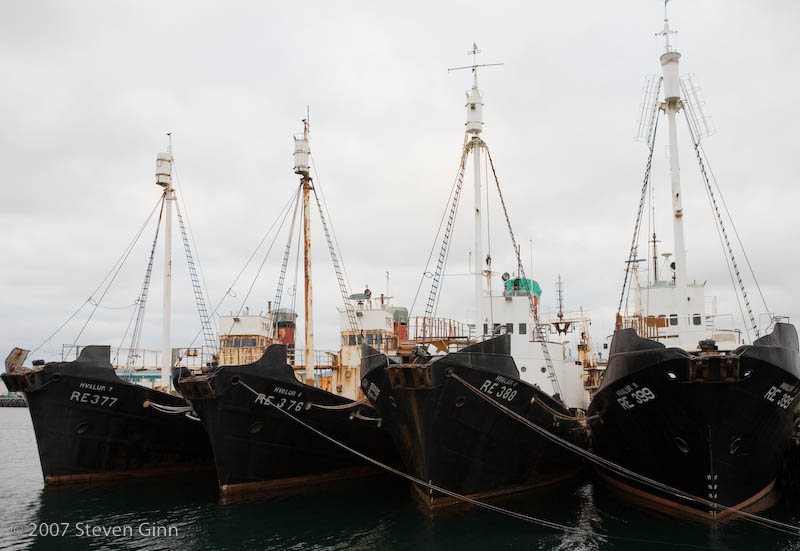 This skeleton of a Meike whale was interesting, it was strung up on a whale watching boat.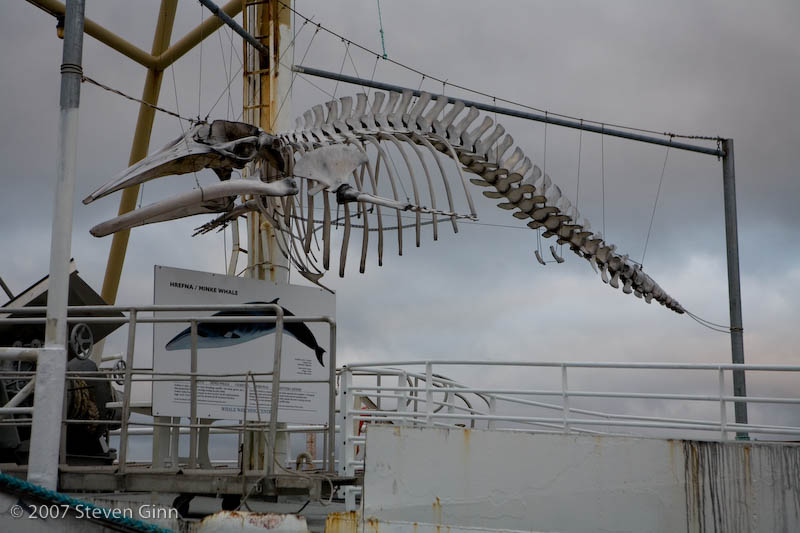 Finally just after 11pm we found a nice sunset shot to take, even though the sun never did seem to set.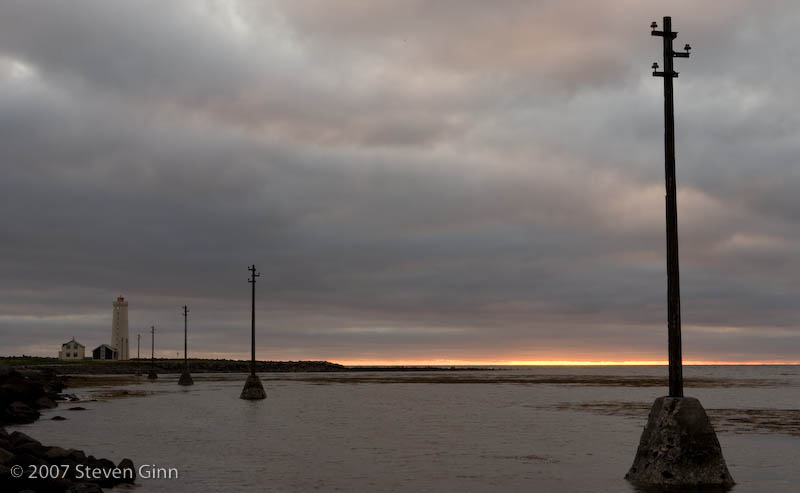 It is not clear how much internet access we will have as we drive around the island. So it's possible that the journal entries will come in batches or possibly just one more when we get back to Reykjavik on July 4th for our flight home on July 5th.
Click here to return to the 2007 Iceland Trip index page.