| | |
| --- | --- |
| | 2007 Iceland Photography Trip |
Click here to return to the 2007 Iceland Trip index page.
Day 14 (Wednesday, July 4, 2007)
Hótel Hekla/Brjánsstaðir to Icelandair Hotel Loftleidir in Reykjavik (Explored south western coast on our way to Reykjavik, 337 km)
My apologies again for yesterdays incomplete journal post, the hotel we were at was actually very nice but had a poor and intermittent internet connection. I didn't get it all sorted out until I posted this one.
Here is a photo of last nights hotel that I took this morning.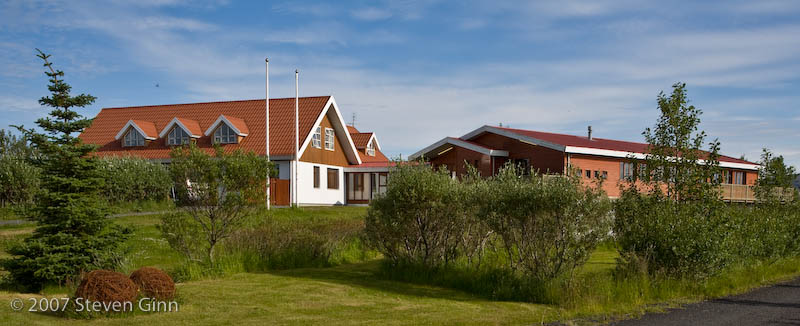 As has already been noted there are a lot of churches in Iceland. In commemoration of our last day touring around Iceland I took three church photos today. The photos below are in order of when I took them today so you will have to read down to see the rest.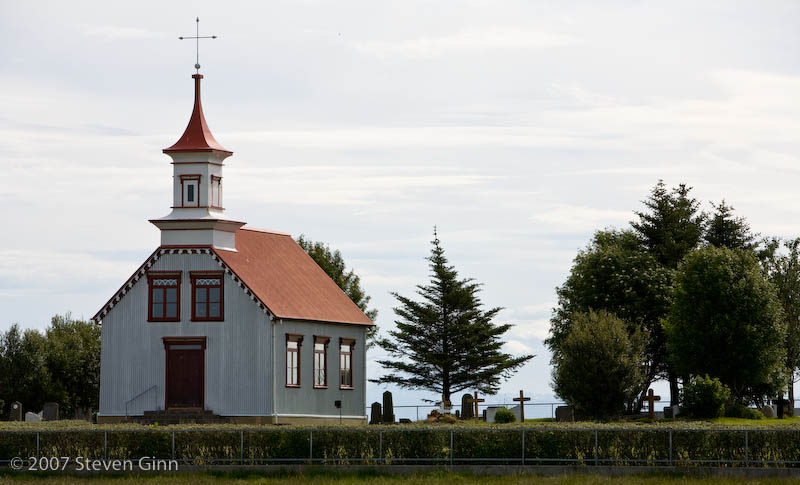 While we were exploring a nature preserve on the coast we ran into an old creamery that was powered by a water wheel. I believe the sign said it was the only one powered by water in Iceland and was in operation from 1905 to the mid-50s.
Here are a couple of the many swans we saw in the nature preserve. I am not knowledgeable on birds but they look like swans to me.

As promised here is another church photo.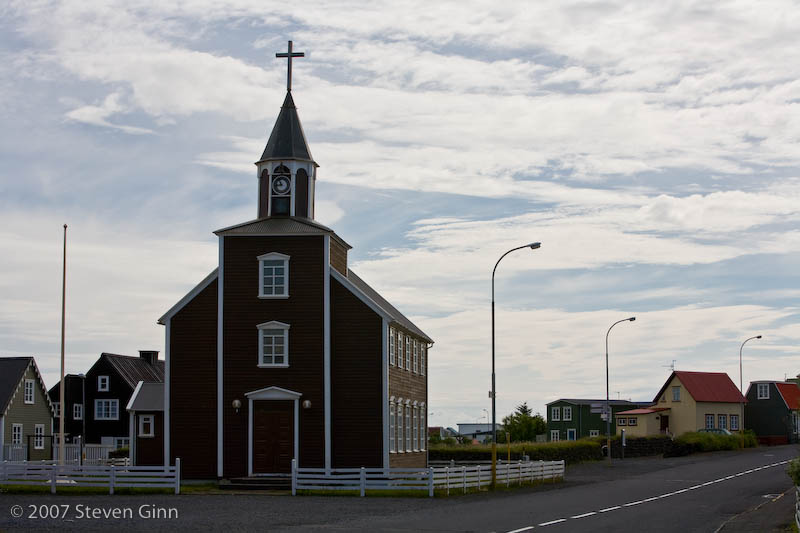 In case think there have been too many church photos you will be glad to know that this is the last one from Iceland.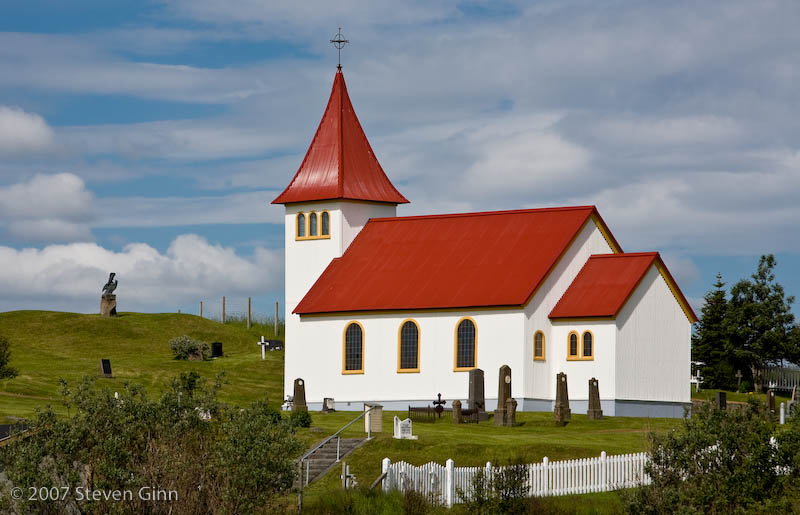 Here is the last photo I am posting from Iceland. It is of Seljalandsfoss falls on the south west coast of Iceland just as a thunder storm started pouring rain on us. In fact in the high resolution version of this photo you can see all the rain drops coming down.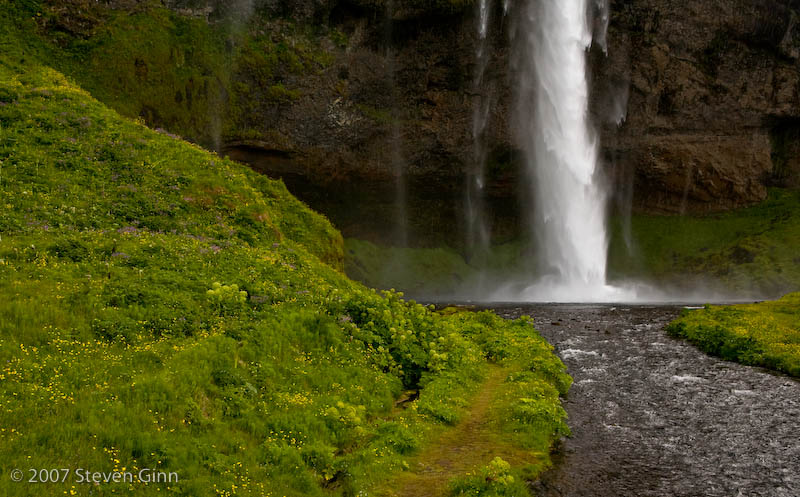 As I type this we are in the hotel room and have repacked everything for the flight home tomorrow morning. It is the same hotel as our first night in Iceland, see day 2 for a photo.
It has been an enjoyable and productive trip and Rusty has been a great traveling companion and has succeeded in putting up with me for the last two weeks without going too nuts! ☺ Especially after you consider he had to put up with me driving for nearly 3800 km on the frequent one lane gravel roads we travelled.
I will post a final entry once I get home, however that will not be until after Sunday July 8th since I am spending a few days in Seattle WA before returning to Beaverton OR to spend time with friends and family.
Click here to return to the 2007 Iceland Trip index page.