| | |
| --- | --- |
| | 2007 Iceland Photography Trip |
Click here to return to the 2007 Iceland Trip index page.
Day 11 (Sunday, July 1, 2007)
Gistihúsið Egilsstöðum to Smyrlabjörg (Explored many fiords on the SE coast, 407 km)
The drive from Gistihúsið Egilsstöðum to Smyrlabjörg today can be described in one word, fiords! The route we took went into and out of at least seven fiords and a couple other river deltas. So while the straight line distance to our hotel this evening was not that much all of the weaving into and out of these deep fiords made for a long drive.
Before leaving the hotel this morning I decided to visit the cow shed (i.e. barn) right next to where we parked. The menu in the hotel claimed that the beef tenderloin I had ordered each night for the last two days came from cattle raised on the property. Dinner anyone? ☺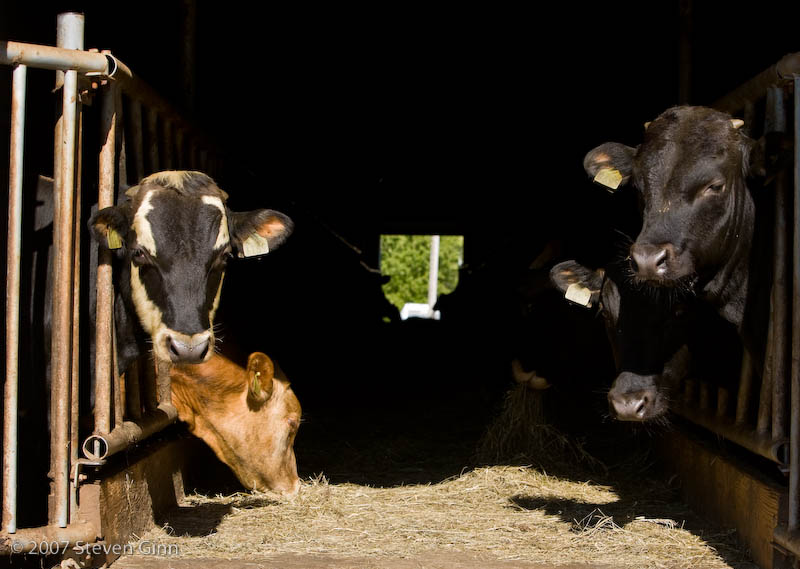 None of the churches we saw today struck our fancy enough to bother stopping. So here is a flower shot instead.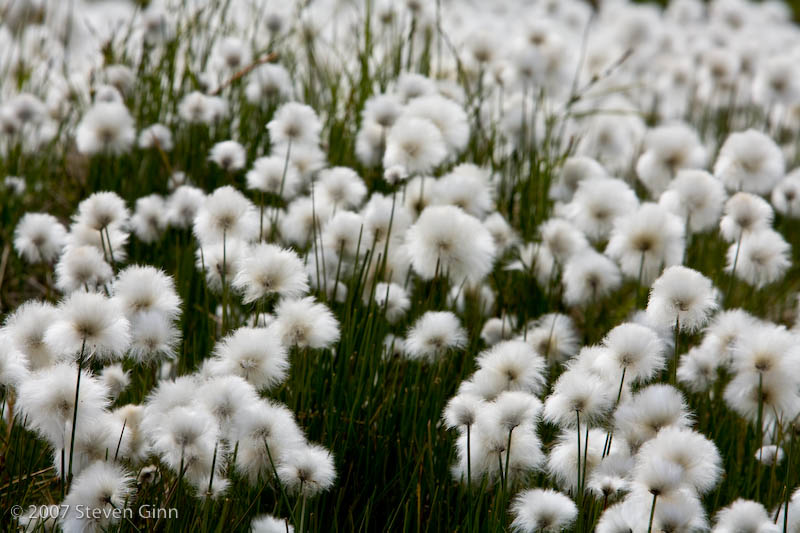 Sheep are everywhere in Iceland. I am constantly having to slow down so I don't run one over. While I might worry about running one over I would never worry about the sheep getting cold!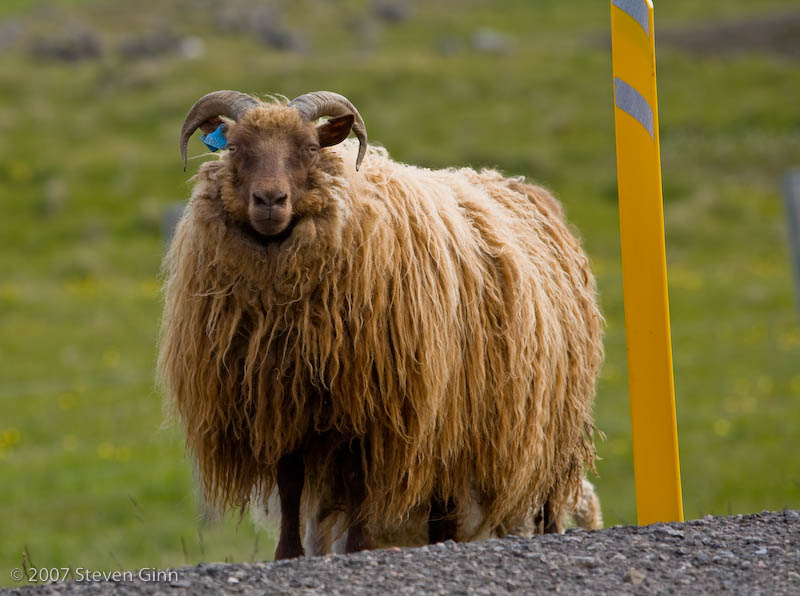 The following photo shows a very typical scene we saw as we rounded the ends of many headlands as we drove into and out of each of the fiords we went through today.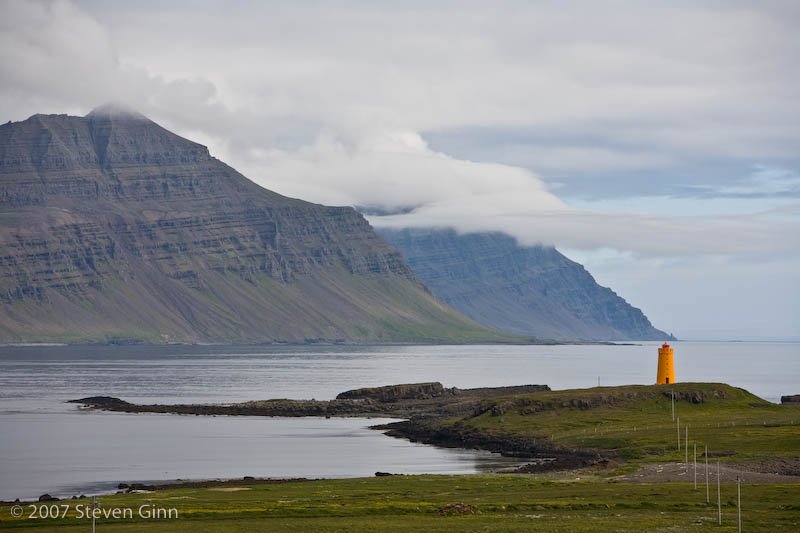 Many of these fiords had interesting builds and cloud formations.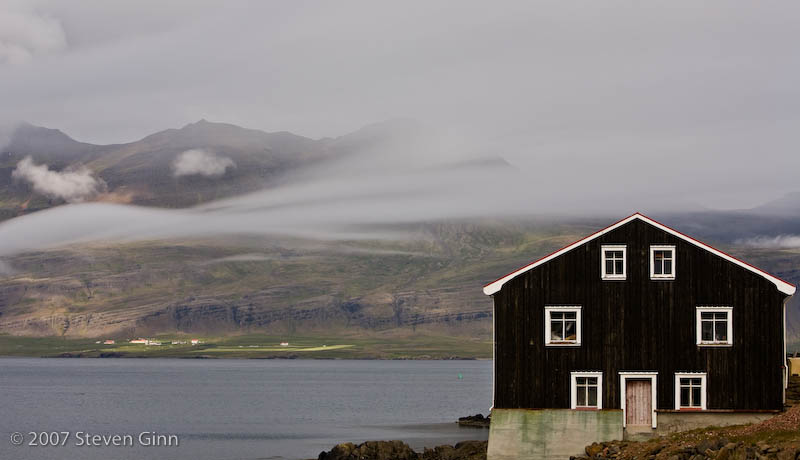 All of the fiords had tons of bird life!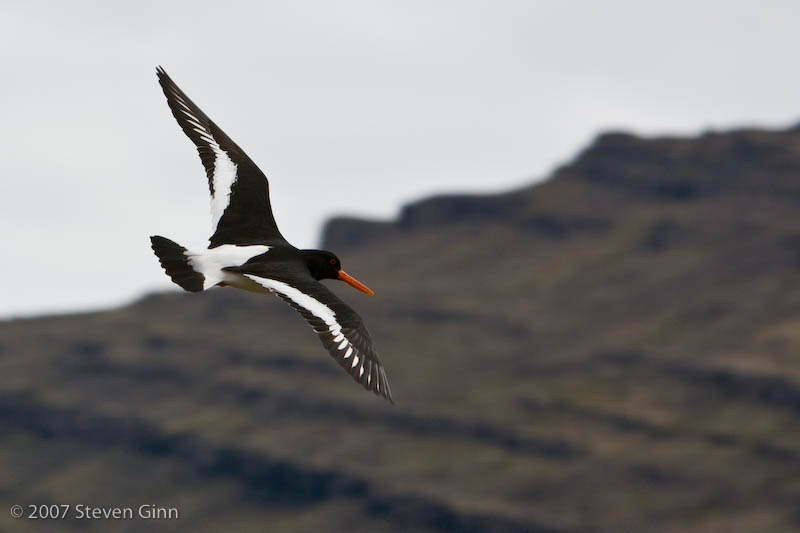 At least 95% of the bridges in Iceland seem to be single lane. Fortunately this one had been taken out of service but even the new one was still a single lane bridge. It has been interesting learning how to play chicken with the SUV! This might all be a problem but the fact of the matter is that if outside of towns we see another car as often as once every 10 minutes then traffic is getting busy as compared to what it normally is.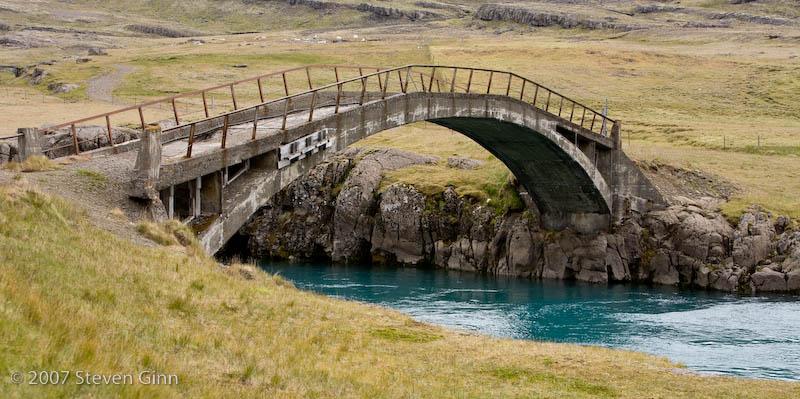 Here on the south east coast of Iceland there is a large ice cap that sends fingers of glaciers down to the coast. The ones we have see so far don't actually reach the ocean but end just inland. To get the shot below of Hoffellsjökull glacier we drove up a very rocky road that ended right on the terminal moraine for this glacier.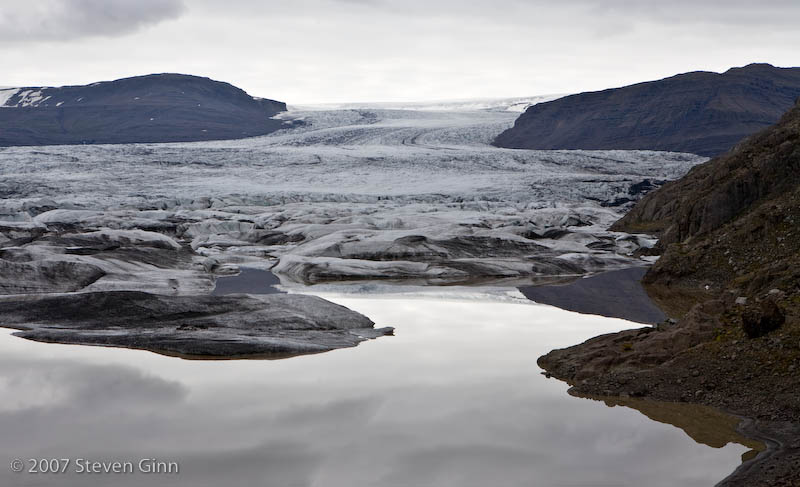 The light was not very good when we reached our hotel today so I'll get a picture of it in the morning.
Click here to return to the 2007 Iceland Trip index page.